Part of the leveling experience in Black Desert Online is getting your chosen class to its Awakening, and the recently released Striker is not about to be left out of that loop. The Striker Awakening is arriving to the sandbox MMO today.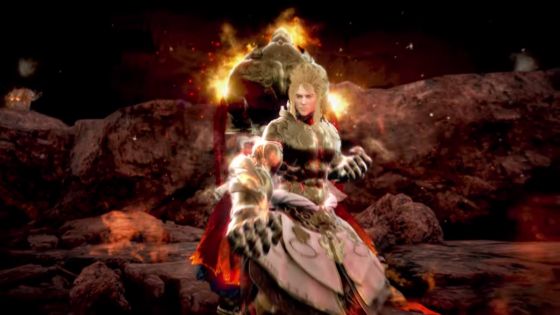 The Awakened Striker gains access to the Gardbrace weapon, which appears to cover the Striker in a form of armor as well as allows the Striker to summon temporary copies of himself. The Striker also gains fire elemental skills and a variety of throwing moves that let him literally pound foes into the ground.
The Striker Awakening will be available for players today, June 21st, after the game completes its maintenance. You can read the patch notes here, and check out the Awakened Striker in action in the trailer below.
Our Thoughts
The Striker already looked like an impressive and explosive class, so covering him in magical armor and making his punches burst into flames just takes it to a whole new level. Which, thinking about it, is rather the point of an Awakening, isn't it?
Source: press release
Articles Related to Black Desert Online
Black Desert Online is Coming to Xbox One
The Black Desert Online Sriker Comes to the West
Black Desert Online Steam Launch Confirmed
Related:
Awakening
,
Black Desert Online
,
News
,
Sandbox MMO