Firefly Studios just announced the beginning of the second season of Global Conflict! Originally launched in 2015, Global Conflict returns the online castle builder to its PvP roots by massively expanding the playable game world and opening up completely new strategic possibilities for all players, from newbies to end-game veterans.
To help you prepare for Global Conflict 2 and go against all the other kingdoms across a massive game world, we organized a giveaway that should help you jump right into battle. Hurry up, we have a limited amount of codes available on first-come-first-served basis!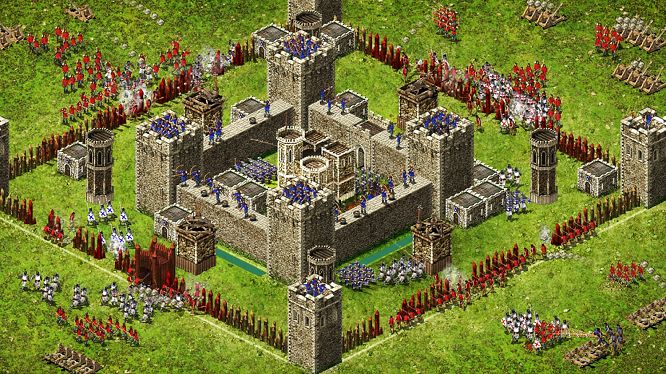 The online battlefield in Global Conflicts includes almost every country in the world, allowing for warfare between cities, inside countries and across entire continents. There are over 150 countries populated by thousands of real world players. Each has their own agenda, goals and moral compass, and a single traitor can bring down an entire alliance. Players must strategize among themselves to take and hold new territories, but remain wary of who they ultimately trust. Tactics include direct conflict, spying, trading, forging alliances or bribing one's way into an enemy faction.
This game mode is open and available to all players. Stronghold Kingdoms is available for PC and Mac.
Source: press release
Related:
Giveaway
,
MMORPG
,
News
,
PvP
,
Strategy
,
Stronghold Kingdoms