Studio Wildcard is celebrating Thanksgiving with the return of the ARK Turkey Trial 2 Event! Players can complete new challenges to earn new emotes and cosmetics from this event that takes place on all official ARK maps, including Scorched Earth, The Center, and The Island.
Patch 252 also comes with the Evolution Event Weekend, running from Thursday, November 24, at 12pm ET, to Monday, November 28, at 12pm ET. Players will benefit from a bonus doubling their harvesting rate, taming rate, and experience gain rate.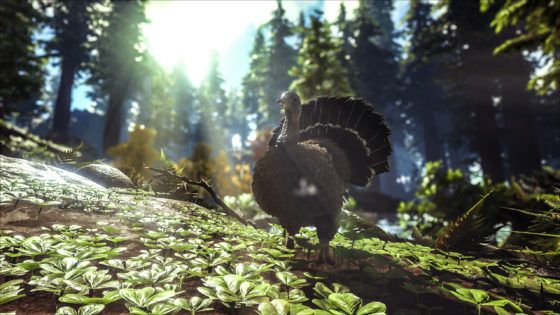 The four new creatures that will be available to discover and tame in Patch 252 are the slimy Achatina, nocturnal hunter Megalosaurus, harvesting-specialist Moschops and the pheromone-spewing Pachyrhinosaurus. Beginners might find the Pachyrhinosaurus Mitisaura particularly interesting since it is easy to train and its ability is to produce a calming scent when in danger, keeping its rider safe.
Patch 252 also introduces a vast redesign of the original caves on The Island. Bringing them up to par visually, as well as introducing more gameplay elements to acquiring those artifacts, the caves become a renewed point of interest for veteran adventurers.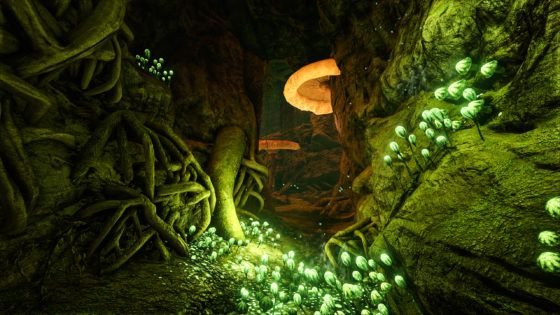 You can have a closer look at ARK's Patch 252 by reading the patch notes or watching the trailer below:
For the duration of the Steam Autumn Sale, ARK: Survival Evolved will be available at 50% off and ARK: Scorched Earth at 25% off until November 29. Xbox Users are also benefiting from Black Friday since ARK: Survival Evolved is discounted up to 50% and ARK: Scorched Earth up to 25% off until November 29.
Our Thoughts:
To be fair, we're still not over the Tek Gear update that Studio Wildcard announced a short while ago, but in-game events and redesigns are always great news. Combine that with the sales going on at the moment, ARK is pretty difficult to say no to.
Your Thoughts:
Will you be taking advantage of the discounts if you don't already own ARK and hunt some turkeys and dinos this weekend? Let us know in the comments below!
Source: press release, patch notes
Related:
ARK: Survival Evolved
,
Event (In Game)
,
News
,
Studio Wildcard