SWTOR Update 5.4, otherwise known as Crisis on Umbara, is being held back from its intended launch by a day in order to take down a particularly nasty bug. While one single bug doesn't sound like much, this one quite literally makes the upcoming Flashpoint unplayable.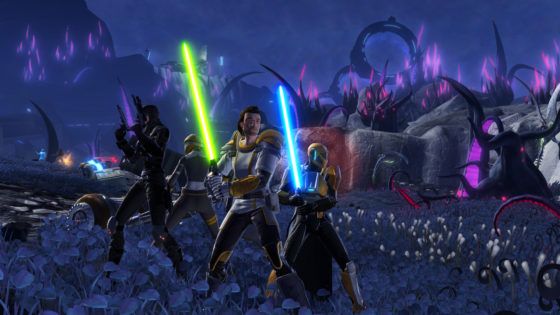 According to community manager Eric Musco, the Crisis on Umbara Flashpoint has developed an issue that ranges in severity from not playing an intro cinematic to outright locking players out of re-entering the instance. As a result, the new content will launch on Wednesday, August 23rd after the MMO's 5am PDT maintenance.
Until the newest update gets fixed, you can head to this part of the SWTOR website to check out the patch notes for Update 5.4, which will also introduce some tweaks to the game's classes along with the new Flashpoint content.
Our Thoughts
That's a pretty major bug! It should go without saying, but we're happy to wait 24 hours to see this matter resolved and we've got to believe that players of SWTOR will be happy to wait as well. Here's hoping this error doesn't rear its ugly head when the update goes live!
Source: official forums
Articles Related to Star Wars The Old Republic
Should You Play SWTOR?
The Sisters of Carnage Arrive to Star Wars The Old Republic
Star Wars The Old Republic Maps Out 2017
Related:
Delay
,
MMORPG
,
News
,
Star Wars The Old Republic
,
SWTOR
,
Update