James Ohlen, director of design at BioWare, has announced the next SWTOR expansion for the MMORPG.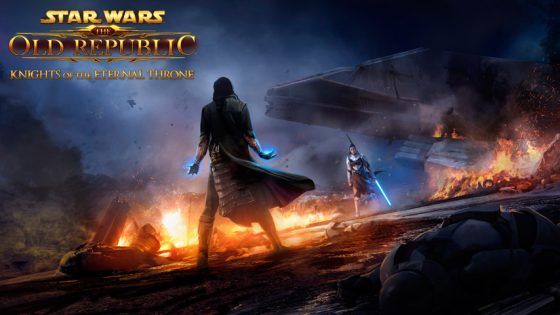 Titled Knights of the Eternal Throne, the new expansion is being lauded as "one of the largest updates the team has made since the game launched 5 years ago". The expansion will continue with more of the cinematic storytelling that has been a hallmark of the Fallen Empire chapters and is slated to provide "exciting new game features", though specific details were not divulged. In celebration of the announcement, SWTOR is offering the first chapter of the Fallen Empire free to all players of the game, and have compiled an infographic with details of the playerbase's achievements. A website for the expansion has also been launched, though information is sparse at the moment. Knights of the Eternal Throne is slated to arrive in the Fall of 2016.
Our Thoughts
The continuing saga of the Eternal Throne is definitely music to fans of SWTOR, and the new expansion looks to be furthering the emphasis on classic BioWare RPG storytelling. We'll be looking forward to more concrete details and will pass them along here when they're available.
Your Thoughts
SWTOR fans, what are your thoughts? Are you looking forward to more of the Eternal Throne story? What sort of features would you like to see included in this expansion? Comment below and tell us what you think.
Source: Massively Overpowered
Related:
Announcement
,
Expansion
,
News
,
SWTOR