When BioWare say they're returning to their storytelling roots for Star Wars: The Old Republic's Knights of the Fallen Empire expansion, they are not messing around. Drew Karpyshyn – prolific games writer notable for Mass Effect 1 and 2, and Star Wars: Knights of the Old Republic – has returned to BioWare.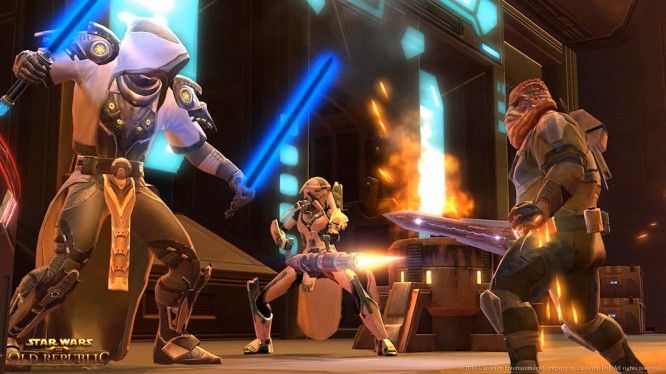 "Working at BioWare was a challenging but very rewarding job, and it's good to be back as part of the team. The thing I missed most about BioWare was the amazing people I got to work with, and luckily for me many of them are still there!"
Karpyshyn left BioWare over four years ago to work on his Chaos Born trilogy of novels – heavily inspired by the likes of David Eddings and Terry Brooks – which are now complete. As such, he has decided to return to BioWare, where he spent more than a decade working, specifically to work on Star Wars: The Old Republic, which is particularly exciting for fans of Mass Effect's and Knights of the Old Republic's storytelling and huge news for the MMORPG.
In addition, Karpyshyn will be holding a Reddit AMA on r/fantasy on October 8, so if you have any questions for the author, get in on this. He mentions on his blog that there will be a contest for anybody who posts a question to the AMA in the near-future.
Source: Drew Karpyshyn Blog
Related:
Authors
,
Bioware
,
MMORPG
,
News
,
Star Wars The Old Republic