The next update for Star Wars: The Old Republic has been officially confirmed and with it a reduction of SWTOR servers. The upcoming server merge has been detailed in a blog post that explains the hows, whens, and whys of the move.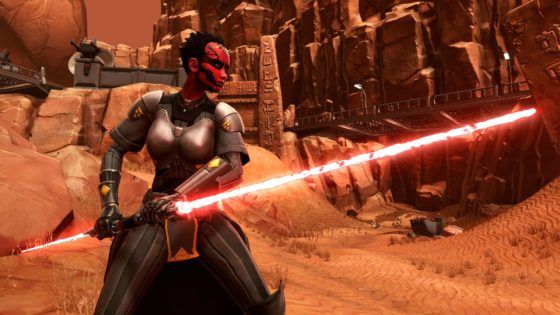 The next update, United Forces, will merge the MMO's servers as a means to help more players come together for more multiplayer and group-related content according to the announcement. "Your overwhelming response to playing these new experiences has motivated us to continue to pursue more enhancements to making multiplayer the best it can be for you, our players," reads the post.
The merge will shrink down the game's 17 servers to 5: two North American servers, one EU English server, one French, and one German. According to the post, the server merge should have little impact on players, their character Legacies, or their Guilds when they next log in, though character renaming may be required. Season 9 PvP rankings should also remain unaffected.
The United Forces update is due to arrive on Wednesday, November 8th. Players can learn more about the server merge as well as what their new home will be on the game's website.
Our Thoughts
While this update is likely to make grouping easier for players, there's certainly no denying the specter of worry surrounding SWTOR's shrinking playerbase. We're not going to jump to any conclusions, though, and will instead hope that fans of this MMO will find multiplayer gaming easier after this update.
Source: official site
Articles Related to Star Wars: The Old Republic
Should You Play SWTOR?
The Sisters of Carnage Arrive to Star Wars The Old Republic
Star Wars The Old Republic Maps Out 2017
Related:
MMORPG
,
News
,
Server Merge
,
Star Wars The Old Republic
,
SWTOR
,
Update