Nexon and WeMade Entertainment have revealed the first bit of information about their upcoming title Riders of Icarus. The upcoming free-to-play, action-adventure MMORPG features exhilarating aerial combat unlike anything seen before in the MMORPG genre, so if you're a fan of aerial features in games, then Riders of Icarus is definitely the type of game for you. Take flight on the backs of fantastical beasts, from ferocious bears to fire-breathing dragons, to fight both on land and in the air.
Seok Hoon, Producer at WeMade Entertainment, had the following to say about Riders of Icarus: "With Riders of Icarus, we want to bring an all-new action element to MMORPGs: Thrilling aerial combat. There are many games with dragons and other flying mounts, but they hardly ever impact battles in a meaningful and entertaining way.  In Riders of Icarus, mounts truly add another level of challenge and excitement, delivering expansive vertical gameplay in addition to action-oriented ground mount combat."
Flying mounts and thrilling aerial combat isn't all the game has going for it though. It also features a majestic, ever-expanding world in which players can collect and train hundreds of different wild beasts. They can also tame them to become rideable mounts with unique special abilities. Players will coordinate with other heroes both in the air and on the ground to engage in epic boss battles, utilizing the game's action-oriented melee combo system. Fight to protect mankind from an ancient invading evil as one of the Riders of Icarus!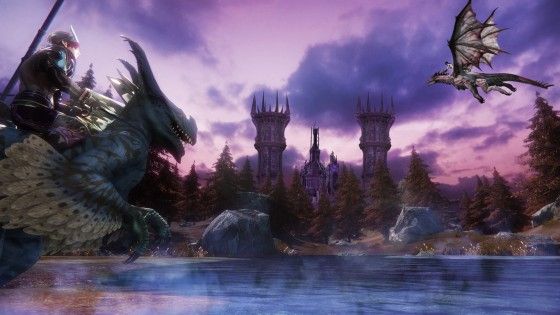 On Thursday, January 28th, Nexon America will be hosting a beta test for local servers in both North America and Mexico. To sign up for a chance to join the beta test, make sure you head over to the Riders of Icarus website and click on Apply for Beta in the top right corner. A larger closed beta test will follow at a later date for North America, mexico, Europe and Australia/New Zealand.
Our Thoughts
Aerial combat is quite rare in MMORPGs, and those that have dared to touch on it often times have failed. Riders of Icarus truly has a lot of potential, so we can't wait to see how it will turn out! Please let us embrace our inner Khaleesi.
Source: Riders of Icarus Official Announcement
Related:
MMORPG
,
News
,
Nexon
,
Riders of Icarus
,
WeMade Entertainment