RuneScape has just announced going into a new direction with its newest title! RuneScape: Idle Adventures is, as the title suggests, an idle game, which means that the game continues in the absence of the player, all developments being based on a very small amount of input that usually only requires a few clicks or taps from players. The choices made by players will not take longer than a few minutes, after which the hero will proceed to fulfilling its tasks and players can return to their real life obligations, without having to supervise anything else.
RuneScape: Idle Adventures places players in Gielinor, as the wielders of an Elder Artefact known as the Needle. Players will have to do "whatever it takes" to nurture and protect Gielinor and its inhabitants. The game is based on the world and lore of RuneScape, so fans of the MMO will recognize many locations or situations, but this should not be an issue for new players who can jump right in.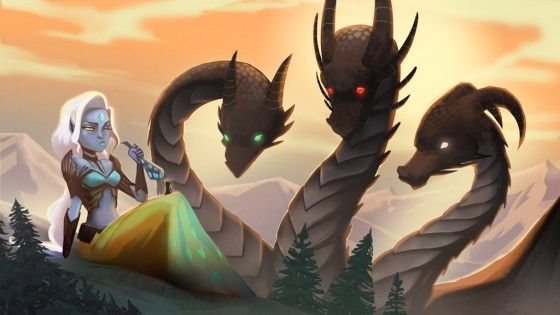 Jagex is developing the new title in collaboration with Hyper Hippo, the creator of AdVenture Capitalist. This is the first time that Jagex has worked with an external development partner to produce a new RuneScape-themed title, but Hyper Hippo is considered by Jagex "the best at what they do", and therefore became the best partner for bringing this project to the audience.
RuneScape: Idle Adventures is set to launch for PC on Steam this spring but will follow on mobile and tablets soon after.
Our Thoughts:
It's great to see RuneScape refresh its franchise with different types of games, and although we prefer more immersion, we can see the benefits that the addition of this title will have for Jagex. Introducing new audiences to the RuneScape universe while entertaining fans on-the-go could refresh interest in the other titles as well. We hope that the RuneScape mobile title will meet the fans' expectations.
Source: RuneScape official news
Related:
Jagex
,
Mobile
,
News
,
Runescape
,
RuneScape: Idle Adventures