New Destiny expansion details have been leaked, including the official name and the price, new subclass details, new super abilites, new maps, and a new raid.
The Taken King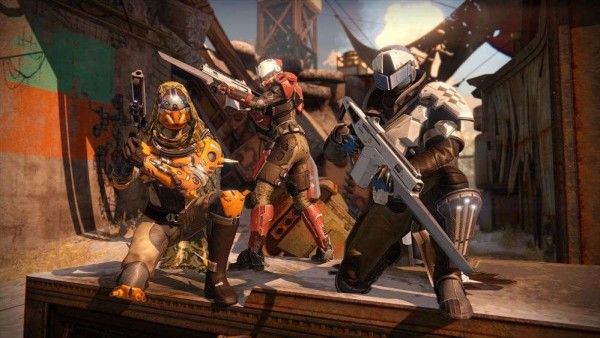 It seems that Destiny can't go a week without a leak these days. If there is news, the internet will find it. Last Thursday, Red Bull accidentally leaked the working title of Destiny's next expansion. This week, Kotaku has released marketing materials that further confirms the title and lists the expansion's cost.
According to Kotaku, The Taken King will cost $40 USD. The expansion will feature several new additions, including new subclasses, new super abilites, new maps, and a new raid.
New Subclasses
Though specifics have not yet been stated, The Taken King will feature three new subclasses. Each class will feature a new super ability: electrical storm for Warlocks (arc); a gravity bow for Hunters (void); and a flaming hammer for Titans (solar). Each of these abilities feature elements each respective class lacks.
New Maps and a New Raid
The Taken King will come with new maps and PvP battles, like every other DLC; however, this expansion will come with a new Raid. Players will face off against Oryx, father of Crota. Crota was a big boss in the game's first expansion; Oryx is looking for revenge.
Related:
Bungie
,
Destiny
,
Expansion
,
MMO
,
MMOFPS
,
MMORPG
,
News
,
The Taken King
,
Xbox One