The Egypt-based MMO, A Tale in the Desert, officially has a new developer! And with a new developer comes a new Tale; Tale VII.This new Tale will introduce a whole new Egypt and will be begin on September 11th.
So, developer eGenesis has been replaced with Pluribus Games, but what else has changed? Players will no longer be limited to 7 tests per discipline. The level system is undergoing a change as well, focusing more on a skill based system. This feature won't be complete before launch though, but they're working on it.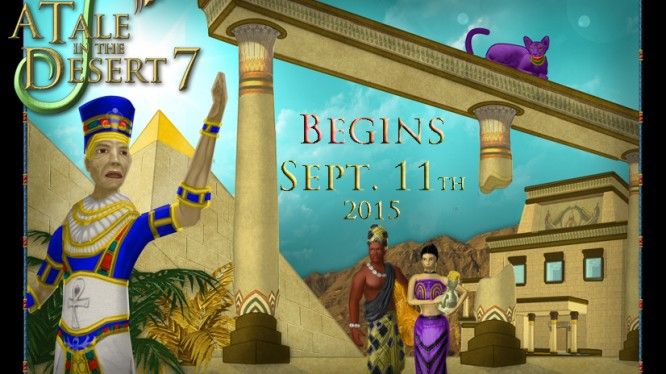 Conflict games will be available once again on a non-restricted basis. Once players have opened conflict shrine construction, the players will have full access to all the conflict games. There will also be regularly scheduled, and separately ranked tournaments.
The subscription fee is $11,95 per month, but there also pre-pay specials! For instance, you can buy the full telling for $193,50. If you do this, you'll receive some fun extras in the game! It can only be purchased until the 9th of September. There are some other pre-pay specials for shorter terms until that date as well. The BETA is currently free to try out, but that free period ends on September 11th.
What do you think of the change of developers? Do you think it'll affect the game's overall experience? Let us know in the comments below!
Source: Press Release
Related:
A Tale in the Desert
,
Developer
,
MMO
,
News