Oh snap, an extraterrestrial force is threatening the planet in Team Fortress 2! And what better way to scare them off than with guns, am I right? This new event, created exclusively by the community – for the community – has finally launched. After a year of development, it's time for the community to come together and fight against this new alien menace. So buckle up, grab a space gun, and get ready to have your mind probed!
For one month only, you can participate in the Invasion Community Update event. During this event you can receive exclusive cases filled with rare items, weapons, and Unusual effects. The event runs through November 5th.
Invasion Pass and Space Cases
From now until the end of the event, you can pick up an Invasion Community Update Pass from the Mann Co. Store. Once you've activated this pass, you'll receive an Invasion Community Update Coin. This coin will track total player kills and player kills on any of the Invaded Maps during the event. After the event, the stats on the coin will be locked. All proceeds from the sales of the Invasion Community Update Pass go directly to support the Invasion Community Update Team.
Players who own one of the previously mentioned coins will also receive exclusive Invasion cases as random drops. All cases require an Invasion Community Update Key to open. Proceeds from the key will be shared between Valve and the Invasion Community Update Team.
Enter the Invaded Territory
This update introduces 4 community-created, Invaded Maps. Get ready to fight off alien scum and declare intergalactic warfare!
2Fort Invasion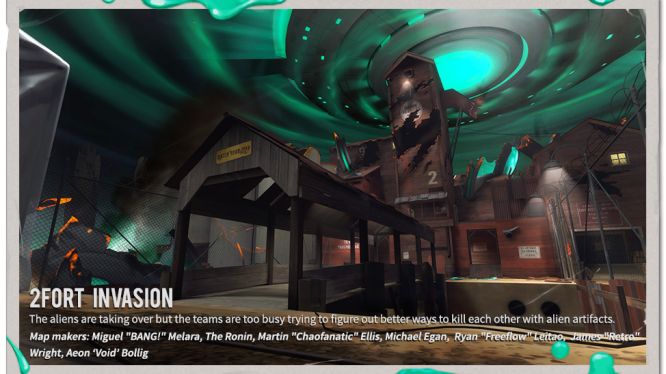 Watergate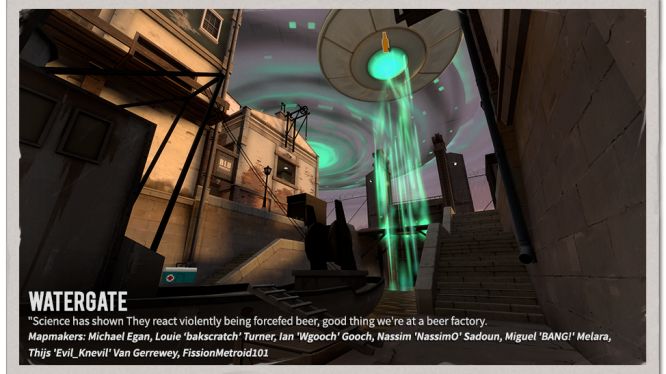 Probed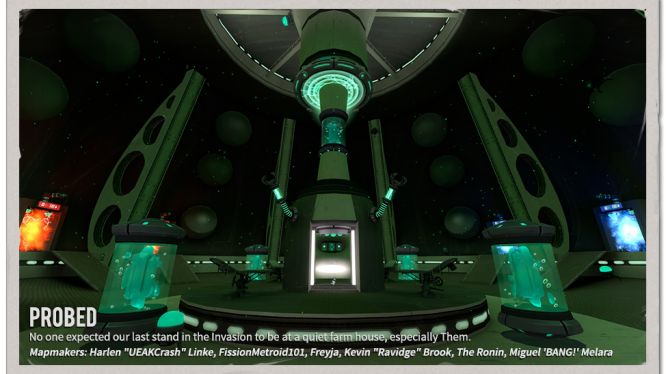 Byre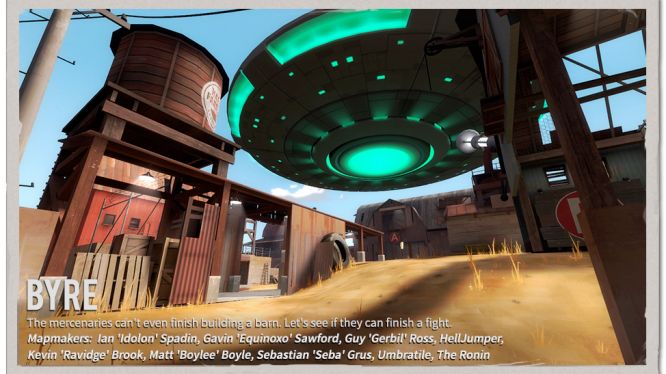 Galactical Weapons
Make first contact with the aliens with exclusive high-tech weapons, to be found inside unlockable cases. Each weapon has a rare change of being strange. The weapons include: the Batsaber, Shooting Star, The C.A.P.P.E.R, and the Giger Counter.
New Cosmetics
Some new cosmetics have been added as well. These inter-dimensional duds fell from a hole in spacetime. The aliens don't have a word for "finders keepers" though, and they're not respecting you for taking these cosmetics. Each of the hats has a rare change of being Strange, having an Unusual effect, or both!
Grab your guns and show the aliens what you're made of. Or don't and let them take over the planet. Honestly, it's your call…
Source: Team Fortress 2 Official Website
Related:
Community
,
News
,
Shooter
,
Team Fortress 2
,
Update
,
Valve