The first TennoCon 2016 is in the books, and the event was by all accounts a success as Warframe developer Digital Extremes boasted an attendance of over 1,000 players and raised $74,000 for charity.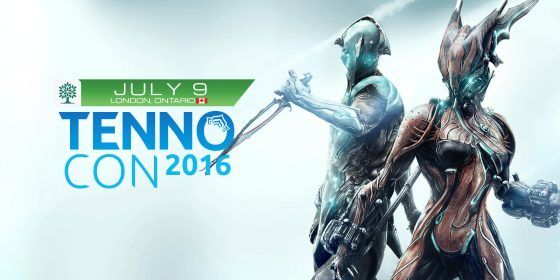 The Warframe-centric convention was held in London, Ontario to showcase coming content and to raise proceeds for Outward Bound Canada, a charity organization that supports military veterans, women affected by violence and vulnerable youth. All of the proceeds from the event were donated to the organization and totaled $74,000. In a quote from creative director Steve Sinclair, "Our community is second to none and they proved it by making our first TennoCon a huge success not only by attending but also by raising a significant amount of money for a very good cause."
The event itself showcased several pieces of content coming to Warframe, including a second teaser for the coming expansion The War Within, along with details of a new Warframe able to shrink herself down to ten times her normal size, and a teaser image for an animated shot titled "100 Days of Warframe", a humor-laden look at the first 100 days after a Tenno is awakened.
Our Thoughts
The fanbase for Warframe is very obviously a dedicated one, and over 1,000 attendees for a premiere convention is nothing to sneeze at. Especially when those attendees helped to raise a large sum of money to a very good cause. Congratulations to Digital Extremes on a successful TennoCon!
Your Thoughts
Were you at TennoCon? Which piece of new content coming to Warframe are you most excited for? Let us know!
Source: HardcoreGamer
Related:
Charity
,
Convention
,
News
,
Warframe