Following Secrets & Shadows in May, En Masse Entertainment has just launched the next content update for TERA! The TERA Aces Wild update enables players to access new challenging dungeons as well as benefit from several new features.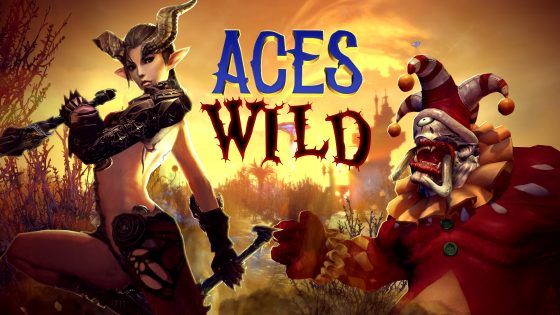 We had already mentioned the new level 65 dungeon Manglemire, where the lying cyclops Manglemore waits for groups of five adventurers to trick into losing a battle to him. The fight is said to challenge combat skills as well as wits, so get ready for the joker boss' tricks!
The Aces Wild update also adds Ace dungeons which consist of an entirely new experience for solo players and can be accessed through a new tab in the Instance Matching system. Players will go into solo versions of classic TERA dungeons and choose one or two challenges to accomplish in exchange for various rewards. Season 3 of Dreadspire PvP fans will be able to venture into the Kumas Royale Battleground, for an epic Kumas fight in the Kumasylum.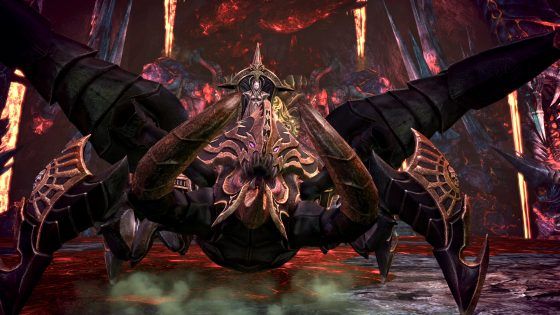 Aside from class-balance changes, the TERA Aces Wild update also adds new features enhancing players' experience. Aces Wild adds dedicated storage for players' cosmetic items that is accessible via bankers. There will be one tab unlocked by default and shared between all of one player's characters on the server, but more slots can be unlocked.Flying zones have also been expanded and players are now able to use flying mounts everywhere in Arun!
Our Thoughts:
The new TERA Aces Wild update seems to be filled with a lot of great additions that players can look forward to. The possibility of soloing Ace dungeons is particularly enticing and will surely provide loads of fun in figuring out how to best the challenges available.
What do you think about the TERA Aces Wild update? Let us know in the comments!
Source: press release, official website
Recent Articles Related to
TERA is Coming to Xbox One and PlayStation 4 
11 Top F2P Fantasy MMORPGs
A Bard's Tale: Tera Soundtrack
TERA Leveling Guide: Levels 50-65
Related:
En Masse Entertainment
,
F2P
,
MMORPG
,
News
,
TERA
,
Update