A pair of new TERA content updates have arrived to the action MMO: one specifically for the PC players and one that helps console players get a little closer to parity. In the Godsfall update, PC players will get to travel back in time and unlock potent new skills, while console players are getting their invitation to the Ruinous Manor.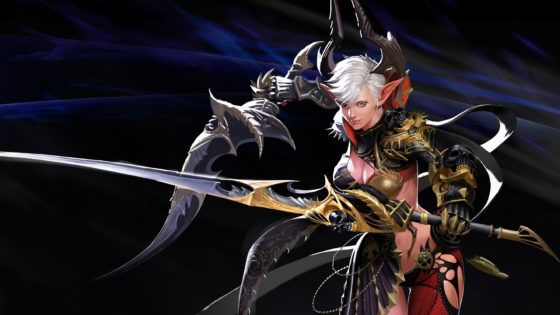 We'll start on the console side of things first; the Ruinous Manor encounter is a max-level dungeon that features three powerful BAMs to face. Players skilled enough to see themselves through to the end will be rewarded with rare set items and high-tier crafting materials needed to create end game Ambush gear.
For PC players, Godsfall will send players through a time-traveling quest line that has their avatar facing their personal demons in order to take on the powerful dragon Khemadia. Following this quest chain will unlock potent new Apex Skills for six of the game's classes, while the other six will get their own Apex Skills at a later time but still earn the benefit of a new passive that ramps up their overall damage output. The update has also seen a pass across all class skills with a number of tweaks.
Both updates are now live for whichever edition of TERA you play. Patch notes for the Godsfall update are on the forums and details about the new Apex Skills are here, while a brief look at the Ruinous Manor can be seen in the video below.
Our Thoughts
Yep, that's a lot of new hotness coming to TERA players. While it'd be nice if there was a bit more parity between console and PC versions, we're not going to balk too loudly at seeing new content updates, especially if it gives high level TERA fans something to enjoy.
Sources: press releases
Articles Related to TERA
TERA PS4 Review
TERA Game Page
Defiance 2050 Pushes Back Closed Beta for Consoles
Related:
Console
,
MMO
,
News
,
PC
,
TERA
,
Updates