Players of TERA can now reach new heights of power and flex that power in some new encounters. The Dark Reaches PC update for the MMO has introduced the much-ballyhooed Apex Skills for its classes and added two new dungeons.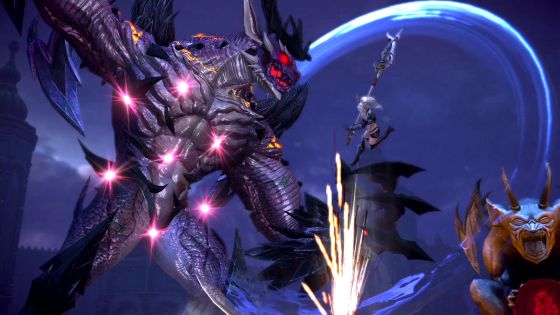 Archer, Gunner, Ninja, Reaper, Sorcerer and Valkyrie players now have access to their Apex Skills, which promise to add new combat role specializations and new ways to experience your favorite class. To begin, players must be level 65 and item level 439, at which point they can take up the Velika Banquet quest at Highwatch to begin.
Naturally, a rise in skill power means you'll need tougher enemy faces to unleash those skills upon, and the Dark Reaches update delivers there, too. Two new dungeons are available: the Dark Reach Citadel, where players can unmask the leader of the Red Raiders and learn about a secret faction within the group; and the Grotto of Lost Souls, where players must try to foil the plans of that secret faction's leader.
Dark Reaches also offers up a system that lets veteran players mentor new or returning folks and get "compliments", an enhanced UI meant to be faster and more intuitive, and the opening of the Harvest Festival Hall for Halloween. All of the details, including vignettes of the new Apex Skills and more, can be found here.
Our Thoughts
We have to say, a lot of those new Apex Skills look pretty devastating. Particularly the ones used by the Valkyrie. Here's to the hope that PC players of TERA enjoy everything new this patch.
Source: press release
Related:
MMO
,
MMORPG
,
News
,
Patch
,
PC
,
TERA
,
Update