The end of this month will see another update brought to TERA's console edition. This time it's the Deathwrack update, which has gotten its release date of October 30th and a few preliminary details to whet fan appetites.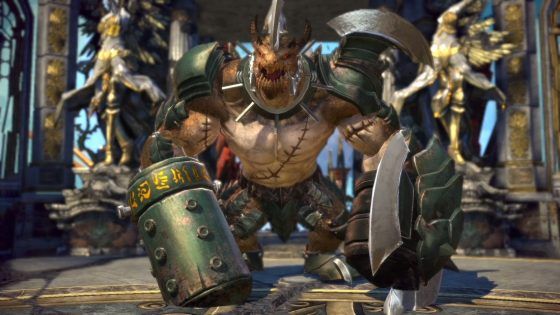 As often seems to be the case for TERA updates, the Deathwrack update will introduce two new-to-console dungeons in the forms of Velik's Hold and Broken Prison, along with associated Misery and Deathwrack equipment sets to collect.
The update will also bring some guild vs. guild PvP battles, customizable skill chain options, and a variety of skill updates for the Warrior class.
Further information on what the Deathwrack update is bringing to TERA console is likely to be released in the weeks leading up to the October 30th launch. For now, there's a cinematic trailer teasing some of the bosses waiting in the upcoming dungeons, which can be seen below.
Our Thoughts
Not a terribly surprising update, considering the span between PC content patches and console ones, but it's still nice to see such a steady stream of content arrive to TERA on PS4 and Xbox One. Here's hoping that the dungeons arriving this update will indeed provide the challenge players want.
Source: press release
Related:
Console
,
MMO
,
MMORPG
,
News
,
TERA
,
Update