There are two very important updates to the console editions of TERA; one coming soon and one here now. The Gunner class has locked down an arrival date of June 26th, while the addition of flying mounts to the title sees the release of the fluffy TERA llama mount for a limited time.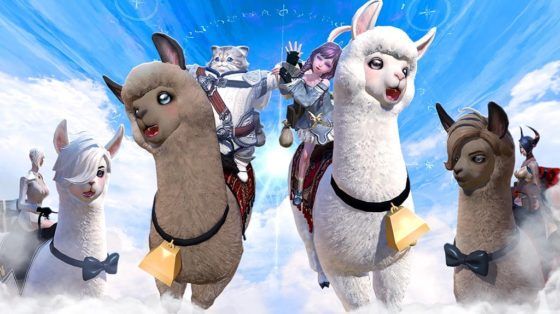 Let's get the most important thing out of the way first: llamas. From now until Thursday, July 12th, PS4 and Xbox One players can purchase one of four puffy llama mounts that are capable of flight for no other reason than "because they believe they can". Players can purchase their preferred llama mount or get all four in the Llama-Rama Bundle if they so choose.
As for the Gunner class, she'll be making her explosive debut to the console version of TERA tomorrow, June 26th. Her arrival will be marked with a number of launch events that include a free character slot for everyone who logs in by July 8th; level-up reward boxes full of Gunner gear every 10 levels; and a unique title for the person on each server to reach level 65 with a Gunner first.
But back to the llamas for a second, as the mount's arrival to the console MMO kindly reminded everyone of the astonishing machinima created by En Masse in 2016 which you can watch below.
Our Thoughts
Llamas. And Gunners. But mostly llamas.
Sources: official site 1, 2
Articles Related to TERA
TERA's Summer Festival on PC Brings Summer Fun and Giant Crabs
TERA Takes the Hero's Oath on PC
TERA Reaches Two Million Players on Console
Related:
Console
,
MMO
,
MMORPG
,
Mount
,
New Class
,
News
,
TERA