Last week we were looking at the first news about TERA's upcoming Fang and Feather update, revamping the Archer class. But another even more exciting addition of the Fang and Feather update is a brand new raid! After last week's teasing, En Masse gives us a full walkthrough of the TERA Fang and Feather new rad: Harrowhold.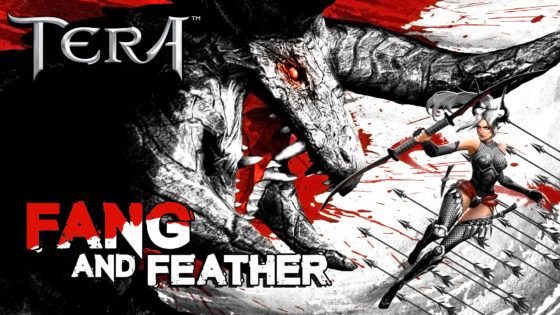 The newest challenge for TERA players is the 30-player raid Harrowhold. This raid dungeon will pit players against Vergos, the Dragonsire. The Fang and Feather update will also add other features, most importantly the return of the Dreamstorm events and Guild vs. Guild battles in the open world.
Community Manager Spacecats and Israel from the En Masse QA team created a great video previewing this zone and offering more details not only about the encounters but about the way the raid phasing and lockouts work for Harrowhold as well. You can watch this walkthrough below to get an idea about what you will be facing and some useful tips and info:
TERA's Fang and Feather update goes live on November 30.
Our Thoughts:
Lava and explosions everywhere? Count us in! Although it would be pretty nice to be able to use of GM commands every now and then, we definitely like beating a challenge with our own bare hands (and maybe some magical in-game enhancements as well), and we're sure TERA's newest raid dungeon will be as much fun for players as it was for the En Masse team to create and "solo" for the purpose of this presentation. Many thanks to En Masse for this preview video.
Your Thoughts:
What do you think about TERA's newest raid dungeon? Let us know in the comments below!
Source: press release, official website
Related:
En Masse Entertainment
,
News
,
TERA
,
Update