The incoming TERA Guilded Age content update will be adding a variety of activities for guilds to take part in, and one of these activities was further detailed in a recent news post by the devs.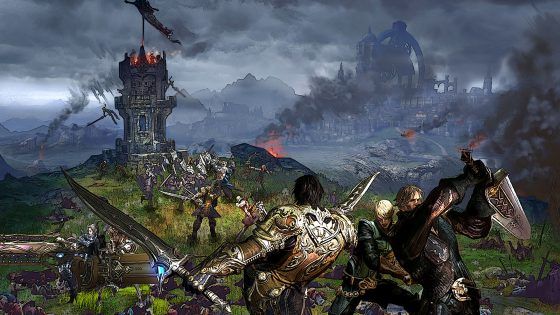 Civil Unrest: Velika is a battleground mode where guilds will travel back in time in a battle for control and supremacy. Touted as "a new spin on GvG", the mode lets guilds plant a tower purchased with guild funds on the Velika Conflict Zone to take part before the battle. Once the fight starts, guilds will have to balance attacking other towers and defending their own. In addition, random BAMs will spawn that will force cooperation between guilds to take down. The last tower standing wins and earns a jackpot of taxes collected from NPC transactions.
Civil Unrest will be a weekly event, with a specific schedule being shared later. The Guilded Age update itself, which brings guild quests, guild levels and guild skills in addition to the Civil Unrest battlefield, will release to TERA on September 20th. Information about how Civil Unrest works can be read in this official guide.
Our Thoughts
The rewards for guilds to take part in Civil Unrest sound rich indeed, and the overall Guilded Age update sounds like it could bring players together and form some real strong friendships. After all, what creates the ties that bind better than working together for glory and loot? We're looking forward to seeing how TERA players take to the Civil Unrest mode.
Your Thoughts
Do you have a guild in TERA that will be taking part in the Civil Unrest battleground? Are you going to be looking for a guild in-game prior to the Guilded Age update? Or would you rather have more solo content? Tell us what you think below.
Source: Official site
Articles Related to TERA
TERA's Castle Aranea Update Arrives August 9
TERA Aces Wild Update Live with New Features and Content
TERA is Coming to Xbox One and PlayStation 4
Related:
GvG
,
News
,
TERA
,
Update