The popular MMORPG TERA is getting a major update just in time for the holiday season. The update, titled Knockout, is going to implement the brawler class into the game this December and includes a couple of new dungeons.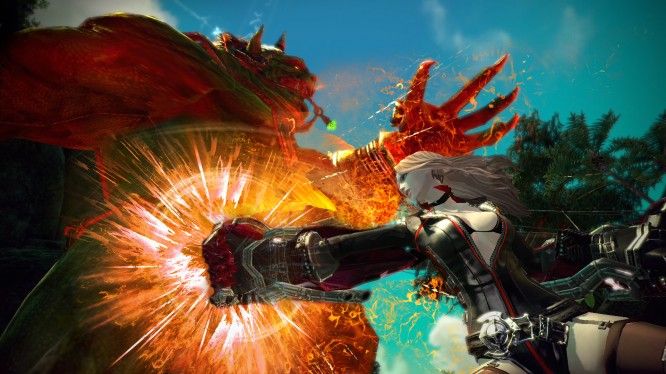 Information and images on the Brawler class were leaked a few months ago, and it's been clear for a while that it will be tank oriented, but it won't necessarily act like all the other tanks in the game. The class will perform in a very different manner than tanks generally do in MMORPGs, according to TERA developer Patrick Sun. Instead of simply sitting there and soaking up damage, the Brawler focuses on outmaneuvering enemies while dealing substantial amounts of damage to grab their attention.
"Traditional MMO tanks tend to grab aggro with taunts and keep mobs focused on them using skills that hold attention but don't usually deal much damage. Tanks also tend to stand in one place for long periods of time, soaking up damage while cycling through a series of skills to maintain aggro. It's a hard job, but it's not really all that much fun."
Unfortunately, the Brawler will only be available to human female characters, which has been the trend for new class additions to TERA. Previously the gunner was exclusive to high-elf/castanic females and the reaper was available to elin females. Regardless, new classes are always a welcome sight in older MMORPGs and often bring back former players if for no reason than to test them out.
Additionally, the Knockout update is going to add two new dungeons: Kalivan's Dreadnaught and the Forsaken Island. These will allow players to acquire new sets of armor including the tier 8 Dreadnaught set and tier 9 Starfall set. As with previous updates, all content will be available for free to all players.

Our Thoughts:
Despite being a few years old, TERA is still a very popular MMORPG and it's great that new content is being released at steady intervals. It's a shame that the new classes are race/gender locked, but that does cut down on development time.
Related:
Bluehole Studio
,
En Masse
,
MMORPG
,
TERA