TERA players – it's time to patch up your game launchers and log in as En Masse Entertainment have launched their latest update which introduces the Gunner class to the game. You can now play as the Gunner, a high-DPS, fast-moving ranged class, and wield awesome looking big-ass munitions for many booms.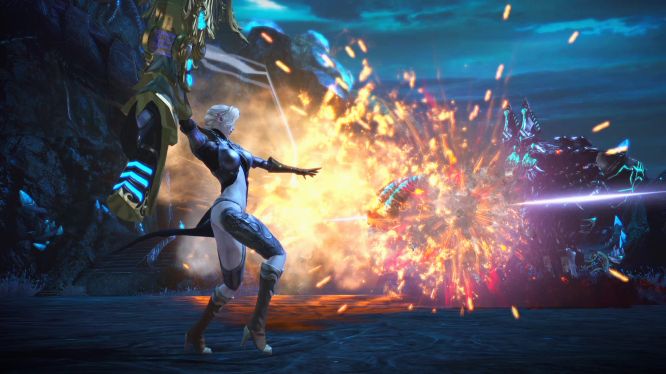 Perhaps most importantly, however, is that TERA is now finally available to download and play through the Steam client! This opens the game up to even more players than before. En Masse Entertainment's Patrick "Treeshark" Sun, Producer of TERA, had this to say:
"We're celebrating TERA' s anniversary this month and over the past 3 years, we've received many requests for TERA to be playable on Steam. TERA is more accessible than ever—and we're so excited to see the Steam community experience TERA' s action combat, with the option of using either a controller or the standard keyboard-and-mouse."
Players who log in today (May 5th) will receive a free "Beep Boop Bot" bundle to celebrate the launch of the Gunner class. This bundle includes the EX-TRM mount, a free character slot and a bunch of consumable items.
For more information regarding TERA on Steam, you can check out En Masse's FAQ and of course, the TERA Steam game page. Or just continue playing as normal.
Source: Press release
Related:
Classes
,
MMORPG
,
News
,
Steam
,
TERA
,
Update