If you're among those ready to leap in at the upcoming TERA console beta test, or even if you're on the fence about whether a game like TERA will translate to a console gamepad, then a new trailer released by En Masse detailing some of the console-specific features and functions will likely be of great interest to you.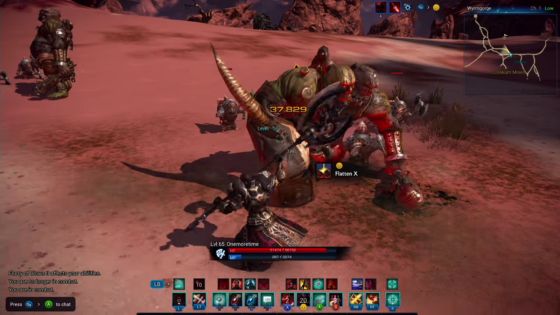 The video offers an in-depth look at several adjustments made by the devs to bring TERA's combat and inventory systems to a gamepad. Among these features are a new lock-on system to keep targets front and center, a unique control scheme for each class that can be customized, and a radial menu that lets players assign items or skills. TERA will also automatically sync players together for voice chat once they're in a party, though that option can be switched off should players choose to.
The TERA console edition also comes with all of the sharing features one would expect from consoles like the PlayStation 4, including the ability to share screenshots via social media or to broadcast gameplay from the PS4's menu.
TERA will be kicking off its console-specific beta test this coming Friday, March 9th starting at 6am PST. The video outlining all the functions of the MMO in console form can be seen below.
Our Thoughts
It certainly appears that the devs of TERA have had everything covered. Of course, how this all plays out on a controller will be the real telling tale, but we have to assume that an MMO with a combat model as combo-heavy and intense as TERA's will translate well to a gamepad.
Source: press release
Articles Related to TERA
TERA Reveals Dates for Console Open Beta
TERA Promises Console Launch This Year
F2P Kingdom: TERA Free to Play is Unhindered Fun
Related:
Console
,
MMO
,
News
,
Open Beta
,
TERA
,
Video