We haven't heard much out of the TERA PS4 version (or Xbox One version for that matter) since we spoke with the devs at PAX East this year. That's likely because they've been hard at work, as the game's first playable console build will be on the show floor at this year's PlayStation Experience.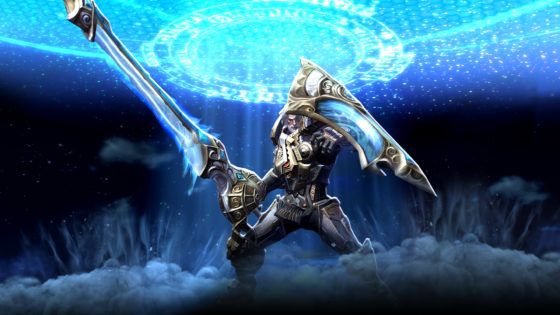 TERA will be playable for those at PSX 2017 this coming Saturday, December 9th and Sunday, December 10th. The game can be found at En Masse's booth, which will be at Booth 45 and 46 if you happen to be among those attending the event. It will mark the first time TERA will be in a playable state with brand new controls and a redesigned UI exclusive to consoles.
Those who manage to get their time with TERA's console build will also be able to enter a giveaway for a unique TERA statue. All fans need to do is get a photo taken in the En Masse booth and share it on Twitter with the hashtag #TERAConsole. Winners will be drawn at 5pm local every day during the event.
The announcement did not provide any news on when TERA will land on PS4 or Xbox One, but we'll be sure to keep you updated when we learn more.
Our Thoughts
Drat, we were really hoping that a release date would be part of the presser. Still, if it's in a playable form then it's likely not too far away from launch. It will definitely be interesting to see how TERA's signature action combat model will translate to a console controller.
Source: press release
Articles Related to TERA
Elin Gunners Are Coming in TERA's Miniguns Update
F2P Kingdom: TERA Free to Play is Unhindered Fun
PAX East 2017: Kritika Online Hands-On and TERA's Console Launch
Related:
Console
,
MMO
,
News
,
Playstation 4
,
TERA