To all the TERA fans out there, you better not have planned your weekend with something, because this weekend En Masse is hosting a 3vs3 PvP tournament in Champions' Skyring starting on Saturday, March 8th. This single-elimination event is composed from up to 32 teams, with the big prize being 3,0000 En Masse cash shop points and a shiny new premium ninja costume bundle for the winners!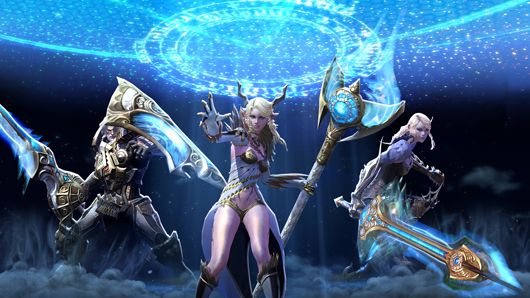 The second place team gets the costume bundle as well as thousand EMP. Third and fourth placed finishers will take home only the costumes. All participants of the tournament will receive an afro head slot accessory so you guys stay swagalicious. If you don't like the PvPing bit though, you can always watch and cheer on some teams via the En Masse's Twitch Channel.
The event will run from 1:00 pm to 4:00 pm EST on Saturday and 1:00 pm to 4:30 pm EDT on Sunday for those who are interested.