With the Guilded Age update only recently released, it's time to look ahead at the next piece of major content. Specifically, the TERA Spellbound update, which introduces two new dungeons and a top-to-bottom overhaul of the Sorcerer class.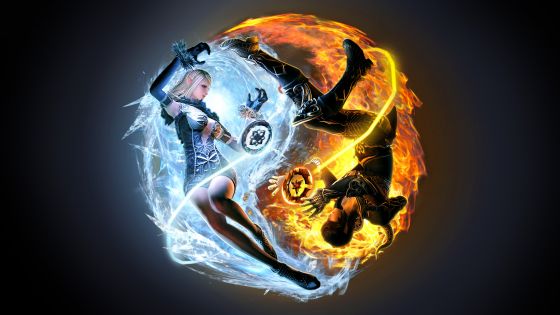 The prime feature of the Spellbound update is the Sorcerer's new look, with the class getting major adjustments to skills or completely new abilities entirely. A bulleted list includes new spells like Meteor Strike, Frost Sphere and Lightning Strike, and changes to skills like Mana Infusion and Burst of Celerity. The Sorcerer will also see faster cast times, increased base damage and new glyph combinations.
Spellbound will also toss two new dungeons to the game, Lilith's Keep and Ruinous Manor. Both are level 65 and come in Normal and Hard varieties, and both reward a selection of gear designs, materials and accessories.
Finally, two classic dungeons – Vault of Kaprima and Sky Cruiser Endeavour (Hard) – will be making a return. Each dungeon will have unique gear drops like Tier 10 Guile gear or crafting materials, and both will provide brand new accessories.
Spellbound will drop on Tuesday, October 25th, with a complete Sorcerer game guide and video overview releasing on the same day. Information about the update can be seen here.
Our Thoughts
What better way to make an old class feel new than going back to the drawing board? The Spellbound update is likely going to excite a lot of Sorcerer players, and we can't wait to see how the new-look class performs!
Your Thoughts
How do you feel about the Spellbound update? Is there a favorite class in TERA that you hope they'll revamp? Give us your thoughts in our comments section.
Source: official site
Articles Related to TERA
TERA Unleashes the Guilded Age Update, Teases Class Revamps
TERA's Castle Aranea Update Arrives August 9
TERA Aces Wild Update Live with New Features and Content
Related:
MMORPG
,
News
,
Spellbound
,
TERA
,
Update