The centerpiece of the recent Guilded Age update of TERA was the Civil Unrest event, which has guilds battle each other in a last-man-standing battlefield for riches. However, that feature appears to be inoperable and the devs are not sure why.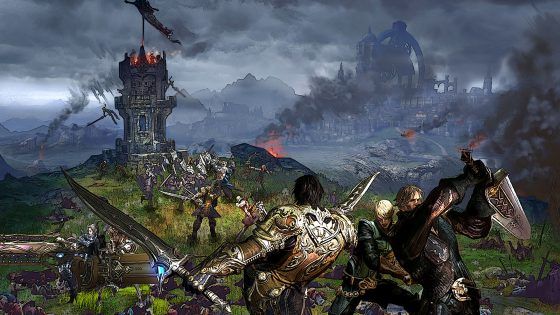 According to a recent post by one of the developers, the Civil Unrest feature appears to be working on the test server but fails to work on Live for reasons they're yet to narrow down. As a result, the team at En Masse have reached out to Bluehole Studios for assistance and will be forced to run the start of the coming week's Civil Unrest this coming Tuesday at 5pm PST when most people are in the office for QA.
As a result of the timing, players of TERA are explosively upset, but the devs have asked for calm and have even pointed out a thread for suggestions on recompense for the inconvenience.
It's also noted that the time for testing is still not firm and will only be temporary. "Once our QA and Production team figures out what's going on, we'll likely switch back to Saturday night," reads an official response. "That might mean running it at an odd time when everybody is in the office at EME (like for instance, a Tuesday at 5). For now, it looks like there's more work ahead to narrow down the issue."
Our Thoughts
It's always bad when a touted feature for an update doesn't work as expected, but it's even worse when it doesn't work and you're not completely sure why. We hope that the team at En Masse will be able to pinpont the problem soon. In the meantime, we agree that players should try to stifle some of their frustration and let the devs do their work.
Your Thoughts
Is your guild affected by the Civil Unrest crash? What do you think En Masse should do to apologize to its players? Give us your opinions in our comments.
Source: Official forum
Articles Related to TERA
TERA Unleashes the Guilded Age Update, Teases Class Revamps
TERA Guilded Age Update Adding Civil Unrest
A Bard's Tale: TERA Soundtrack
Related:
Event (In Game)
,
News
,
TERA