What En Masse is calling "the perfect console MMO" – and they're understandably biased in that claim – is now officially available for players on PS4 and Xbox One. Today's TERA console open beta launch is live with a variety of special events for players to partake in and extra rewards to unlock.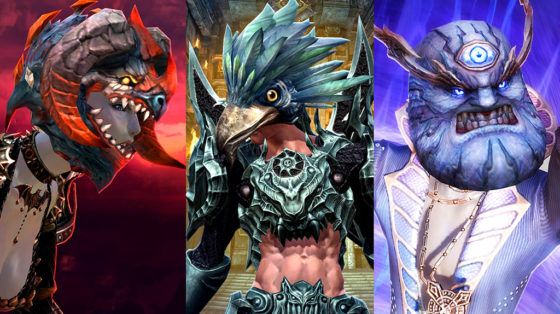 The purpose of the TERA open beta is twofold: to test the MMO's servers and to build the game's fledgling console community. To help facilitate these goals, a total of 24 different challenges are being offered by the devs for the entire length of the beta test.
A Challenge Board has been put together with a number of different milestones for players to achieve across all servers. Challenges include sharing 100 total screenshots tagged with the #TERAconsole hashtag, the creation of TERA-centric communities on PS4 and Xbox, completing certain dungeons with the devs, and maxing out the server capacity of both console versions.
Should the console-playing public meet these challenges, they'll be summarily rewarded for their time. All players on both PS4 and Xbox One will unlock unique cosmetic masks, each one unlocked when the community completes 8, 16 and 24 challenges on the board respectively.
All of the information regarding these player challenges, including times to find En Masse staff online to run dungeons with, can be found at the game's website. There's also a new trailer for the open beta's launch below if you like jump cuts of MMO fight scenes.
Our Thoughts
So yeah, the cynical side says that this is nothing more than a ploy to drum up attention to TERA's console release. The side that likes playing MMOs, though, says heck with it and get in there and enjoy playing! Here's to a successful and fun open beta for everyone involved.
Source: official site
Articles Related to TERA
TERA Offers a Closer Look at Console Features
TERA Promises Console Launch This Year
TERA's Human Males Get Punchy in the Counterpunch Update
Related:
Console
,
MMO
,
News
,
Open Beta
,
TERA