Did you enjoy the madness of the last time TES Legends Chaos Arena kicked off? If so, then you're in luck; Bethesda has announced that the popular PvP mode will be making its triumphant return, and will become a repeated event.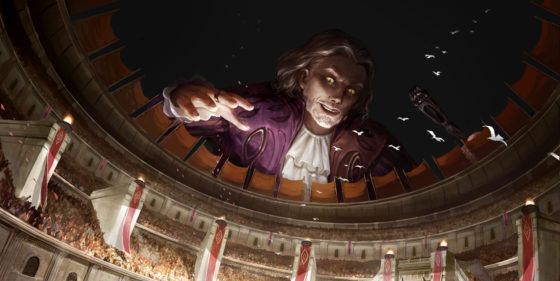 As before, the Chaos Arena will impose random rules on players and lanes during the match, and continues to offer the Madhouse Collection of cards. Moving forward, Chaos Arena will become a monthly event, with the devs planning on introducing new gameplay conditions in future versions of the mode.
If you missed out on the craziness this past December, your next chance to experience the Chaos Arena will be on Friday, January 20th. The event runs straight through until Monday, January 23rd. Information about the mode can be found here.
Our Thoughts
It's pretty obvious that the last Chaos Arena event was a hit among players of The Elder Scrolls Legends, so we're definitely pleased that the mode will be making a comeback. We're looking forward to seeing what sort of new insanity will be brought to bear in future editions of the Chaos Arena.
Your Thoughts
Did you enjoy the Chaos Arena last time? Are you excited to see it return? What sort of rules or scenarios would you create for the mode? Give us your thoughts in the comments below.
Source: press release
Articles Related to The Elder Scrolls Legends
The Elder Scrolls Legends Preview
The Elder Scrolls Legends Starter Pack Offers Deck-Building Headstart
Hex: Shards of Fate Review
Related:
CCG
,
News
,
TCG
,
TES Legends
,
The Elder Scrolls: Legends