The Elder Scrolls Online: Morrowind is easily one of the more exciting expansion announcements in MMO gaming, and it's likely no surprise that folks have been re-watching and analyzing the Morrowind Announcement trailer. In a new blog post by the devs, more specific information about what's ahead for TESO is pointed out in their own breakdown of the video.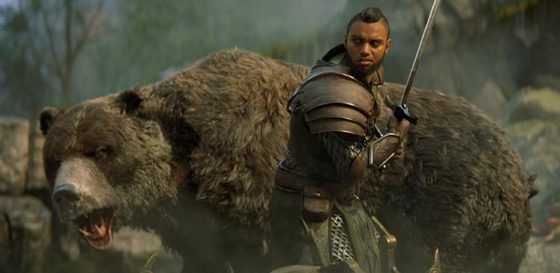 The post explains the motivations of Morag Tong assassin Naryu, who is the first voice heard in the trailer. Naryu is tasked by Vivec to take out the Morag Tong Grandmaster, with clues about what led to the order offered in Naryu's Journal, available to those who purchase the physical Collector's Edition of the expansion.
The post also reveals details of one of the Warden's abilities demonstrated in the trailer. The Sleet Storm ability causes a hailstorm to appear around the caster, doing damage and weakening the attacks of enemies hit.
Finally, the immense metallic construct at the end of the trailer is revealed as a Dwarven Colossus, an enemy that players will get to face off with in a new Trial called The Halls of Fabrication.
You can read the full trailer breakdown here.
Our Thoughts
It's kind of interesting that the developers would analyze their own trailer, but it's also provided some unique insight that players would obviously not have. Knowing just that little bit more about content coming in Morrowind is definitely making us more intrigued.
Your Thoughts
Did you come to any of the same conclusions in your own analysis of the Morrowind announcement trailer? Are you excited for the expansion's release? Tell us in the comments.
Source: official site
Articles Related to The Elder Scrolls Online
The Elder Scrolls Online: Morrowind Officially Announced
The Elder Scrolls Online Homeastead Launch Dates Announced
The Elder Scrolls Online: Postcards from Tamriel
Related:
MMORPG
,
Morrowind
,
News
,
The Elder Scrolls Online
,
Trailer