The developers of The Elder Scrolls Online hosted a panel at PAX West describing Your First Day in One Tamriel, giving a breakdown of features coming to the MMO once Update 12 hits.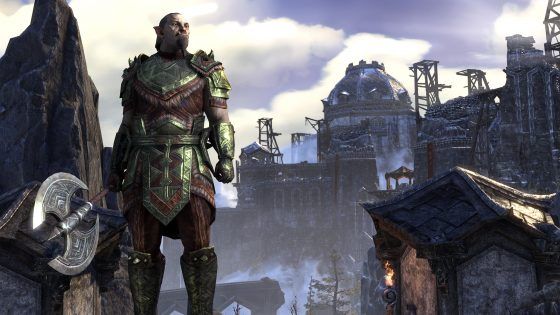 The panel gave a bit more detail about what's arriving with the One Tamriel update, including giving every dungeon a normal and Veteran difficulty, making Craglorn a soloable affair and the removal of Gold, Silver and Bronze keys from Undaunted Pledges. Immense changes to itemization were also noted as full sets for light, medium and heavy armor will now drop, all Overland items are BoE and all Trial and Dungeon drops are BoP. Also, since zones no longer have a level restriction, equipment rewards and gold rewards will scale to your character's level.
The team also stated that there will be new Motifs for crafters to collect, a new dueling system, new Weapon Ultimates that unlock when you hit 50 in a weapon's Skill line, new dailies for Fighters Guild, Mages Guild and The Undaunted, and new Monster Masks in dungeons that will be guaranteed to drop in Veteran mode.
One Tamriel is available on PTS, and full patch notes can be seen here.
Our Thoughts
One Tamriel sounds like the final evolution of The Elder Scrolls Online, with sweeping changes to the way the entire MMO feels and plays. Breaking down factional walls and letting everyone play together regardless of alliance and level or letting players explore the realm at their whim is the essence of an Elder Scrolls game, and we can't wait for Update 12 to arrive.
Your Thoughts
Which part of One Tamriel are you most looking forward to? Is there anything else you want the developers to add? Tell us in the comments.
Source: Twitch
Articles Related to The Elder Scrolls Online
The Elder Scrolls Online Tavern at Gamescom Talks One Tamriel, Lockboxes
Shadows of the Hist Brings New Dungeons to The Elder Scrolls Online
The Elder Scrolls Online Housing Feature Arriving Soon
Related:
News
,
PAX West
,
The Elder Scrolls Online
,
Update