A post on the game's official forums has announced a pair of The Division delays citing concerns about the amount and the quality of content available.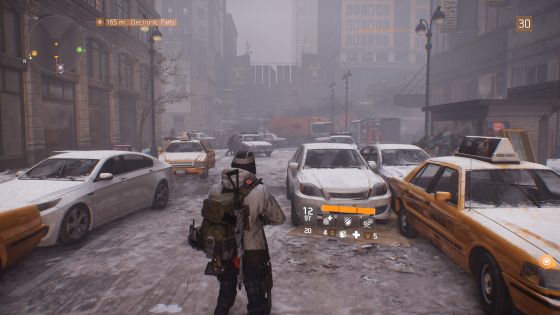 A Special Report livestream for Update 1.4 previously scheduled for September 13th has been delayed due to not being able to showcase all of the features coming with the release. Instead, the weekly State of the Game announcement will provide details that the livestream would have.
Additionally, the PTS server's release date of this Thursday, September 15th, is also being scaled back for quality reasons. "After playing the build with our Elite Task Force it became clear that to have the PTS process be valuable for us in terms of feedback," reads the post. "We would need some more time to include key elements that are critical to the overall Update 1.4 experience."
The cancellation announcements are noted as part of the team's continued effort to provide transparency and not leave players of the game in the dark. "We're very eager to get this update out to all Agents while bringing you into the development process as much as we can and as soon as we have more information, we'll let you know."
Our Thoughts
We applaud the decision to both cancel planned releases until they're fully ready for the spotlight, as well as the communication given by The Division's dev team. Keeping players informed of what's happening to new releases is definitely a better alternative than leaving them wondering.
Your Thoughts
Are you happy that The Division is scaling back release dates of content, or do you want them to put Update 1.4 out sooner rather than later? Tell us your opinions on this story below.
Source: Official forums
Articles Related to The Division
The Division Elite Task Force Initiative Seeks Direct Player Input
The Division Underground Loot Drops Leaves Community Unhappy
The Division Player Numbers Reportedly Down 93%
Related:
Delay
,
Livestream
,
News
,
The Division
,
Update