Massive Entertainment, the developers behind online shooter MMO The Division, announced a collaboration with film director James Cameron to create a new Avatar video game. But where does that leave the current title? According to Ubisoft, exactly in the same place it is now as The Division updates will continue as normal.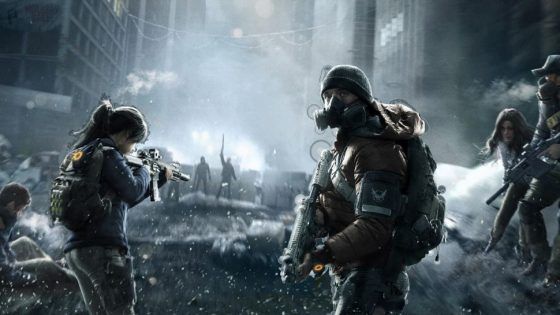 Ubisoft provided a statement to Eurogamer in order to answer concerns that Massive Entertainment, a 400-person studio, would not be able to handle the strain of keeping an online game updated and work on a blockbuster franchise game at the same time.
"Avatar is a new project with its own dedicated team and Massive is currently recruiting top talent to work on it. Avatar's development has no impact on the team working on The Division or on our plans to continually support and update the game and brand for the long term," reads the statement. "We're proud of what the team has accomplished with The Division, thankful for our community's dedication, and looking forward to sharing more about what's coming next for the game very soon."
Details on what the Avatar game will involve are currently unavailable, but a demonstration provided to Cameron of a prototype apparently garnered his immediate support. Massive Entertainment is currently looking for a live operations producer, suggesting that some online gameplay component will be involved.
Our Thoughts
We're sure that supporters of The Division will feel perhaps a little relieved at knowing that plans to keep The Division supported are at least voiced. Of course, whether those plans can be acted upon is another matter entirely, but ideally Massive Entertainment will be able to strike a balance between keeping The Division fresh for players and making a great Avatar game.
Your Thoughts
Does the statement from Ubisoft offer you a sense of relief, or do you think it's an empty comfort? Give us your opinion below in the comments.
Source: Eurogamer
Articles Related to The Division
The Division Free Trial and Update 1.6 Launch Today
The Division Player Numbers Surge after Patch 1.4
The Division Elite Task Force Initiative Seeks Direct Player Input
Related:
Massive Entertainment
,
MMO
,
News
,
The Division
,
Ubisoft
,
Updates