After what may seem like a long time for the developers and for MMO fans looking forward to a new sandbox, the day has finally arrived. The Exiled Steam Early Access has now officially gone live, granting interested players a chance to check out the game.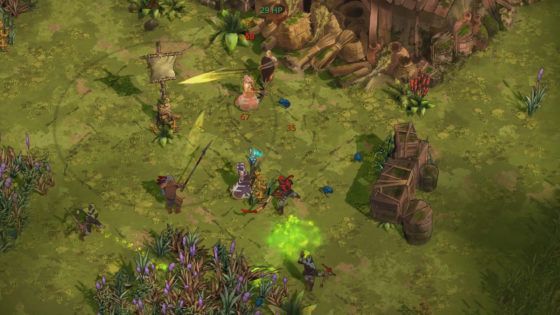 With the launch of early access, developer Fairytale Distillery will switch out its development schedule into 28-day "seasons". Every 28 days, a new group of game servers in different locations in the world will be brought online, then leaderboards and world maps will be released at the end of each season.
The team also will attempt to have larger updates for two days per cycle, though it's warned that timing of those releases can't be guaranteed. Update priority will be given to hotfixes, which will be put out more immediately, and any updates which would cause a server wipe will be announced.
The Exiled can be purchased with one of three different starter packs, but the game will be offering a seven-day free trial as discussed previously. Patch notes for the early access version can be found here.
Our Thoughts
Congratulations to Fairytale Distillery on the early access launch! We're interested in digging in ourselves and finding out what's changed between this build and the last one we previewed during the game's alpha. Ideally, development has progressed to address some of our previous concerns and The Exiled will pull together to create a compelling PvP sandbox for MMO fans. If you're curious about taking a look, you can enter our contest for a Seeker Pack.
Your Thoughts
Are you going to be taking a look at The Exiled Steam Early Access build, or are you going to wait for some more in-depth impressions from other players instead? Let us know what you think in the comments.
Source: Steam
Articles Related to The Exiled
The Exiled Alpha Impressions
The Exiled Pricing Information Revealed
The MMO Alpha and Beta List: February 17, 2017
Related:
Early Access
,
MMORPG
,
News
,
Sandbox MMO
,
Steam Early Access
,
The Exiled