After months of being in limbo, The Repopulation goes live again officially. A newsletter announcing the event offers up new details on the game's new website and how players can get back into the game once more.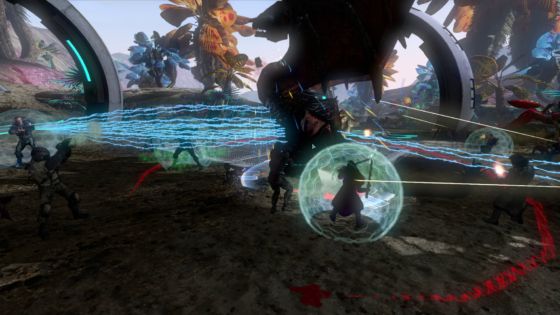 For those who have previously backed The Repopulation, simply download the game via Steam or go to the game's official account site and login as before. If you've forgotten your login details, there's a way to request a new password as one would likely expect. Everything from previous accounts should be in place as before. For those who are new to The Repopulation, plans are being made to bring early access at the end of the month both on Steam and as a standalone purchase.
The game also has a brand new website, an official Discord channel for interested players, and is in the process of finishing the migration of its forums. Players who want to keep a bead on new developments and updates are directed to the forums themselves.
It's noted that despite the relaunch, The Repopulation is still considered to be in an alpha state. Server restarts for the game are scheduled at 4:45 am EST daily. More information can be found here.
Our Thoughts
Now that the matter of the game's engine and subsequent sale to Idea Fabrik are cleared out of the way, we can get back to the business of seeing if this sci-fi sandbox MMO can become a game that genre fans have been wanting. Here's hoping that development on The Repopulation can continue at pace.
Your Thoughts
Are you happy that The Repopulation is online once again? Will you be returning, or have you already moved on from the game? What changes do you hope will be made to the game? Let us know what you think in the comments below.
Source: newsletter
Articles Related to The Repopulation
Sandbox MMO The Repopulation is Sold to Idea Fabrik
The Repopulation is Switching to the Unreal Engine and Getting a Spin-Off
The Repopulation Relaunch Tentatively Scheduled
Related:
News
,
Relaunch
,
Sandbox MMO
,
Steam
,
The Repopulation