Funcom teased a The Secret World relaunch back in their quarterly financial update and fans of the game have been eagerly awaiting further news for a while now. Well we have our answer, as Secret World Legends has just been announced as the new title for the relaunched The Secret World!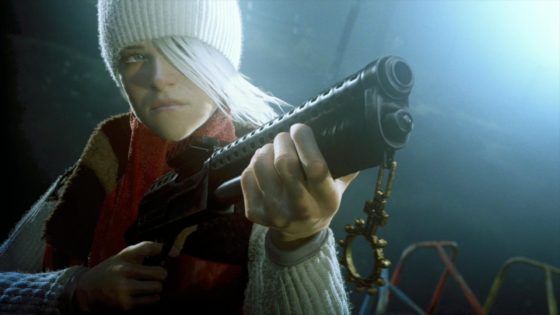 The Secret World relaunch will be happening this spring, bringing a shared-world action RPG with more than 100 hours of story-driven quests and updated gameplay and progression systems, all under the name; Secret World Legends. And it will all be completely free to play, allowing anybody to dive in and explore the Secret World universe.
So the big question at this point is: how will Secret World Legends affect the active playerbase? Well, all story progression will be reset, considering the sheer size of the changes to the game, so absolutely everybody will see a fresh start. The good news, however, is that The Secret World will still exist, and your progression will continue as is. Secret World Legends exists on a separate server to The Secret World, so your characters will remain as they are. Thankfully, you can play both at the same time.
There will be a free transfer process for those who want to play Secret World Legends but don't want to leave their hard-earned stuff behind. This will affect things like mounts, pets, and other vanity customizations. And if you're a Member, you can copy this membership to Secret World Legends when The Secret World relaunches.
There will be lots more information coming up, which we'll be sure to keep an eye on for you! In the meantime, Secret World Legends kicks off a closed beta today, which you can sign up for if you wish, and our friends at MMORPG.com have published an interesting interview with Roman Amiel which is well worth a read.
Our Thoughts
As keen fans of The Secret World, this is news we've been waiting for since first hearing of it. Of course it remains to be seen exactly how Secret World Legends will play, but the information we've had today shows a lot of promise. Interestingly, it seems as thought Secret World Legends may scale back the "MMO", as there is no mention, at this time, of massive persistent worlds. But we don't discriminate! Will you be checking out Secret World Legends?
Related Articles
The Secret World Relaunch Detailed in Funcom Q4 Report
Top 10 pieces of TSW Merchandise Funcom Needs to Make
Looking Ahead to MMOs in 2017
Source: Producer's Letter
Related:
Beta
,
Funcom
,
MMORPG
,
Multiplayer
,
News
,
Secret World Legends
,
The Secret World