It's not like people haven't been super excited or waiting in anticipation or anything, but we just thought maybe you'd like to know. The Tomb of Sargeras, AKA patch 7.2 to World of Warcraft, is now live. If that's your sort of thing.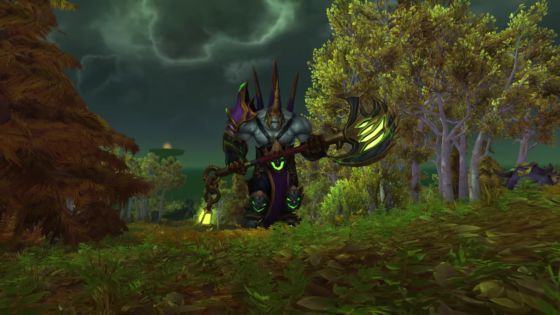 Patch notes for 7.2 were shared yesterday, detailing everything players can expect as they make their way back to the Broken Shore, where World Quests, bosses, and other cross-faction activities lie. The update also introduces the Cathedral of Eternal Night dungeon where players will need to clear the Fel presence out of a worship spot to Elune. The dungeon comes in Heroic, Mythic, and Mythic Keystone flavors.
The Tomb of Sargeras also brings new Class Campaigns which reward class-specific mounts, new Artifact Knowledge levels, the ability to fly in the Broken Isles with the completion of Pathfinder part 2, the potential for Demon Assaults in the Broken Isles area, Pet Battle dungeons, and more.
The Tomb of Sargeras is live for NA players today and will open for EU players tomorrow. The complete patch notes can be seen on the official site, and a survival guide video can be seen below.
Our Thoughts
Well, it's finally happened. Patch 7.2 definitely is a meaty piece of WoW content, and we're sure that lots of players will tear into everything on offer in very short order. Here's hoping this new wealth of stuff to do in Warcraft won't lead to burnout!
Source: official site
Articles Related to World of Warcraft
Warcraft Tales Add-On Brings WoW's Narrative to the Fore
WoW Wednesday: What to Expect in Warcraft Patch 7.2
EU World of Warcraft Services Rising in Price
Related:
MMORPG
,
News
,
Patch 7.2
,
Update
,
World of Warcraft