In order to shake up gameplay with new tricks and skills, Block N Load has announced that three new heroes will be taking up arms on Thursday, October 1.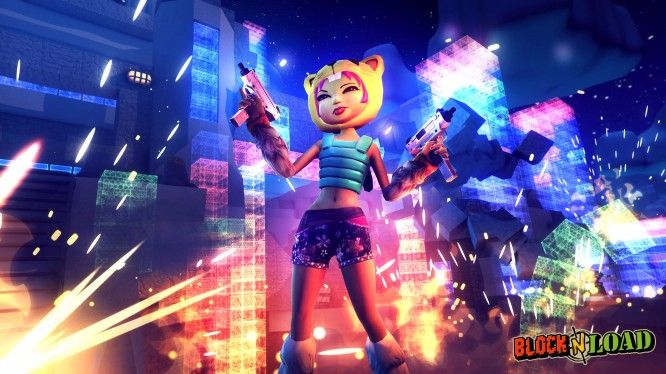 The latest update for Block N Load will also be the game's largest. Until now, the team-based online shooter included a selection of nine eccentric heroes, but that number is going to increase by three. Yury the Yeti, Kira-chan, and Vander Graaf are set to join the fray next week.
Yury comes from the frozen wasteland of Siberia and combine mountain equipment with Cold War tactics to deliver punishment via the SnowThrower 6000 SUX and snow-themed abilities. Kira-Chan is a singing superstar who uses J-pop and rainbows to destroy her enemies. If that wasn't cutesy enough then you won't be let down by the Kitty Launcher, which fires explosive cat dolls. Finally, Vander Graaf is a master of electricity and the disco. He's a walking dynamo who makes clever use of his Tesla Coils and Static gloves.
"The loyal Block N Load community has spent many months getting to grips with our current hero line-up. They've built and destroyed millions of blocks and we love their feedback, enthusiasm and ideas. Now we're really excited to see what they make of Yury, Kira and Vander when they arrive in-game next Thursday," said David Solari, vice president of Block N Load.
Source: Press Release
Related:
Block N Load
,
News
,
Update
,
Voxel