Gamesco has announced via a press release that epic fantasy MMORPG Titan Siege has entered open beta, and players are welcome to sign up and begin playing the game. The press release further explained that sign ups would be on a first come, first serve basis.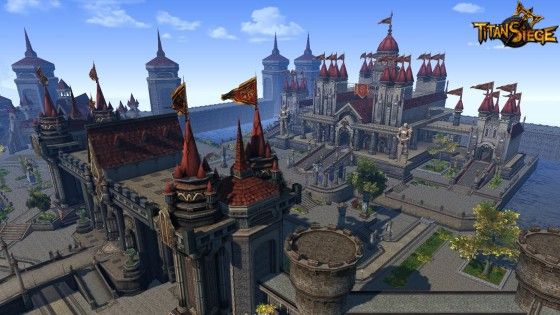 As noted earlier, the press release indicates that beta testers will be accepted on a "first come, first serve" basis, indicating that there may be some limit on the number of people who will be accepted; however, if such a limit exists, the press release gave no indication of it.
Titan Siege is an epic MMO, designed to be a sandbox experience and allow massive city-siege type battles with up to 2000 players involved; thus, they will need enough beta testers to have these sorts of battles, so that the server load, lag, and so on can be experienced and, if required, corrected for. As Titan Siege enters open beta, more developments and updates will be posted as they become available.
Players who are interested can sign up for the beta here.
Our Thoughts:
This is a pretty ambitious project; all of us who have played EVE Online know what sorts of weird things can happen when you get a few hundred people involved in one battle, let alone thousands. I hope they get enough testers, and give them enough time, to really be sure to examine the performance of the game and the hardware during these types of events.
Source: Press Release
Related:
Beta
,
MMORPG
,
News
,
Open PvP
,
Titan Siege