According to a new (and unconfirmed) leak, Titanfall 2 has added a multipurpose grappling hook style tool and may also be adding some new maps. The Titanfall 2 leak comes in the form of artwork and gameplay information which was posted last night on Reddit.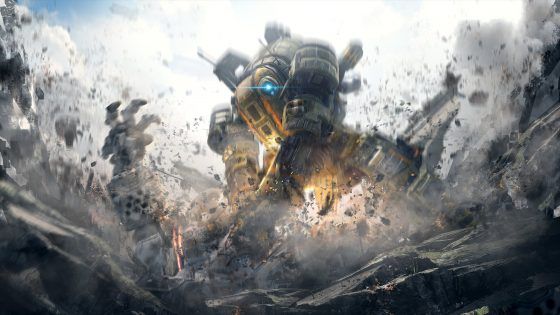 According to the poster, a grappling hook is being added that will serve multiple in-game purposes, including "getting into your Titan, aiding free-running, or tactical plays such as pulling enemies while they're midair." The post also included a piece of artwork which matches an image on the official Titanfall 2 website, but which also expands on it, showing a much larger area than those found in the first Titanfall  The poster said that Titanfall 2's maps will be larger than those from the original game. Lastly, the poster said that Titanfall is scheduled for an October launch date; this is within the original Q4 2016 timeframe given by Titanfall 2 publisher Respawn Entertainment.
NOTE: The information discussed here is based on an unconfirmed source, and should be treated as merely rumor until confirmed by Respawn. The original Reddit post has since been edited, with the artwork and details having been deleted.
Our Thoughts:
We always take rumors and leaks with a very large grain of salt; as often as not, they turn out to be mere conjecture at best and deliberate misinformation at worst. However, nothing in the cited post seems at all out of the ordinary in any way, so we decided that given that, and the popularity of the Titanfall series, it would be a good idea to cover it. Time will tell.
Source: Eurogamer.net
Recent Articles on Titanfall 2
Titanfall 2 Teaser Trailer and Reveal Date Announced
What We Want From Titanfall 2
Titanfall 2 Will Have Singleplayer Campaign and a TV Show
Related:
Leak
,
News
,
Respawn Entertainment
,
Titanfall 2