After briefly presenting us the full team of Titanfall 2 new titans in an official trailer, Respawn Entertainment is back with a dedicated intro trailer for each of them, giving us a better look at their play styles and abilities.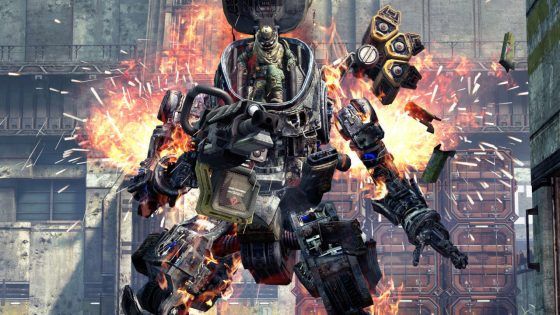 Northstar is a sniper, a master of both flight and precision kills:
Legion has an assortment of ballistic abilities focusing on defense and control:
Ronin, the so-called "Titan with the sword", has a clear samurai vibe, and favors close-range combat while being swift thanks to his Phase Shift ability:
Tone is about accurately laying waste to enemies, both efficiently, and explosively:
Ion uses energy management abilities to divert power between its three weapons systems and can unleash a devastating laser core that melts everything in its way:
Scorch manipulates fire as its primary source of defensive and offensive abilities:
In other news, however, it has been confirmed that Titanfall 2 will not be part of EA/Origin Access, meaning no 5-day early access or 10% discount for the members of the subscription program. According to Gamespot, Respawn Entertainment stated that Titanfall 2 might become part of EA/Origin Access in the future, but not upon launch.
Titanfall 2 launches on October 28 for Xbox One, PlayStation 4 and PC.
Our Thoughts:
The diverse cast of mechs arriving soon in Titanfall 2 got us really curious to see their deadly moves for ourselves. There is something for everyone in the interesting assortment of abilities and play styles, making Titanfall 2 a more and more plausible choice for our mech-based coop games with friends coming October. Looking forward to the launch!
Your Thoughts:
Which titan(s) do you prefer and why? Does it bother you that Titanfall 2 will not be included in EA Access at launch? Let us know in the comments below!
Source: official website
Related:
EA
,
Multiplayer
,
Respawn Entertainment
,
Single Player
,
Titanfall 2
,
Trailer