Top MMO Games: April 19, 2016 comes with updates on the Overwatch Closed Beta coming to an end and Blizzard's timeline for the upcoming month until its release, Ubisoft planning to compensate The Division players affected by the most recent in-game bugs, Bless Online confirming a Western release, Destiny's next expansion being hinted at in-game, and Origins of Malu development getting suspended for an indefinite period of time.
Overwatch Closed Beta Ending
It's official: the Overwatch Closed Beta is coming to an end next week, on April 25, in order to finalize preparations for next month's launch. No players will gain further access to the Closed Beta in the meantime. However, an Open Beta is still coming up on May 5-9, and players who pre-ordered the game will get a headstart as they will be able to play starting on May 3. The official launch date of Overwatch is May 24.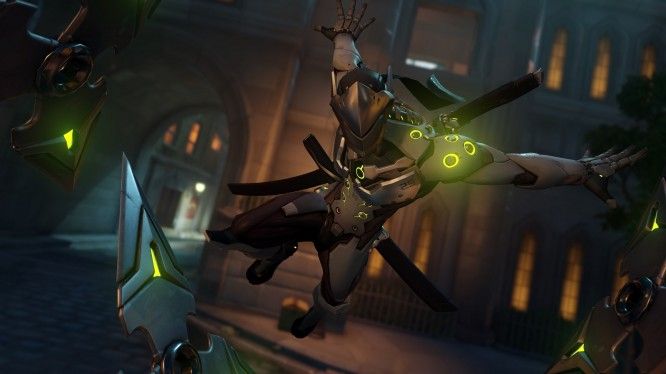 Game Director Jeff Kaplan thanked all the beta testers that took part in the process so far in a developer update video, which you can watch below. He mentioned that the feedback data was extremely useful and helped fine-tune everything in-game, from heroes and maps to the core game systems.
Source: PCGamer
The Division Players Will Receive Compensation for Bugs
After a lot of incidents and complaints regarding The Division's bugs affecting the experience of numerous players in the past few weeks, it seems some compensation will indeed be awarded by Ubisoft to make up for these issues. The compensations, which will differ in amount according to the type of issue encountered, will award Phoenix Credits. This currency can be used to buy High-End gear and blueprints, and crafting items that are used to created specific weapons and items.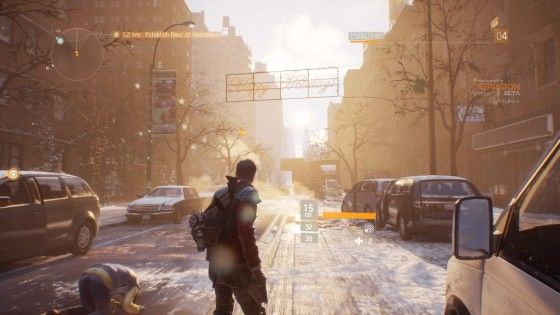 According to the latest Ubisoft Massive official live stream, all The Division players who log in this weekend will be receiving 150 Phoenix Credits for the three days the daily challenges did not update. Players who were affected by the major bugs related to missing characters after the latest patch and the missing backpacks will receive 500 Phoenix Credits and 10 of all High-End crafting materials (fabric, division tech, gun parts, tools and electronics). This compensation will be given out sometime in the next two weeks.
Source: VG24/7
Bless Online Confirms Western Release
Bless Online, an ambitious Korean MMO, which we have been hearing a lot about these past few months, is due for a Western release! Developer Neowiz Games announced signing an agreement with Aeria Games to publish Bless Online in North America and Europe, with game localization currently being a work in progress. No specific release dates were announced yet.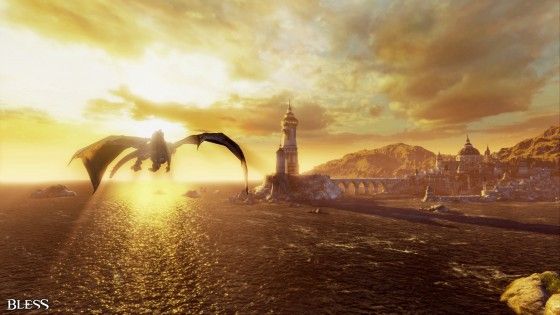 Bless Online is a story-driven MMORPG based on Unreal Engine 3 and was the first to use the engine's landscape tool, which was developed for Neowiz. We are hyped to see Bless Online launching in the West as we have been reading a lot of interesting feedback from Korean Beta testers. Stay tuned for updates!
Source: MMOSite
Destiny Players May Have Discovered The Next Expansion Release Date
A hint about the next Destiny expansion release date may have been disclosed by Bungie in a very original form! A mysterious walkthrough was posted on Reddit just 16 minutes after Destiny's latest update went live, by a user called Rezyl Azzir, who subsequently deleted his account and his message. Following these directions led players to a Dead Ghost inside the Prison of Elders containing a piece of lore about a character also named Rezyl Azzir.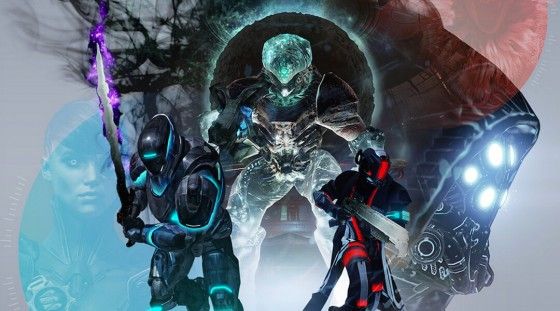 Sleight of hand Redditors also managed to copy one of Rezyl Azzir's posts before everything was deleted, and it featured a message in Latin:
Vegisima die mensis noni. ILLUD est venturus. Per Audacia ad astra.
The message roughly translates to "The twentieth day of the ninth month. IT is coming. Forward, to the stars." This hints at September 20, which coincides as a date that Bungie announced as a time frame for the next expansion. We note that The Taken King also released in September last year.
Players have already been discussing the meaning and content that this hint foreshadows, in combination with the information contained in the piece of lore. Most likely the next chapter will be an expansion focusing on the Cabal, which was already planned as DLC content but didn't go through. The newest developer log also referred to a Fall update and mentions that more details on the next challenges are to come later on this summer. It seems we will have to wait for a while to see where this goes, but the future definitely sounds interesting.
Source: Eurogamer
Development Suspended on Sandbox MMORPG Origins of Malu
After numerous false starts, engine changes, and a development period that has spanned nearly ten years, sandbox MMO Origins of Malu has announced that they are suspending all development on the game indefinitely. In an explanatory letter, Burning Dog Media technical art lead Virgil Davis stated that the decision to suspend development was made in response to some nagging problems. "Boiling down our troubles, in my opinion, it comes to a head on three major points: funding, scope, and time," he stated.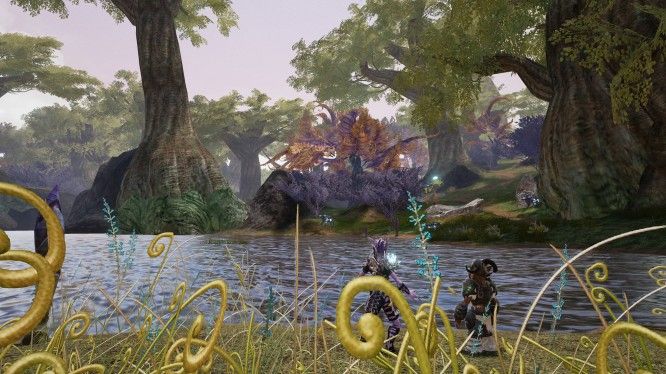 Funding for all development for Origins of Malu has come from the pockets of the development team themselves; indeed, according to Davis, "Our boss man has been self-funding the origins development out of his own pocket for the better part of a decade." He also explained that virtually all of the developers and contributors worked on the game for free, which led to a high rate of turnover and, as a consequence, delayed projects and necessitated numerous restarts. This, coupled with the length of time development has taken, the massive scope of developing an MMO – particularly with funding issues –  and the changes in the gaming industry during that time, fueled Burning Dog's decision to suspend the project for now.
Virgil does take pains to mention that the project is suspended, not abandoned; "Not all is doom and gloom, however. Origins may be on ice, but it is not yet dead." He explains that Burning Dog Media is still strong as a company, and that they are going to concentrate on generating revenue and focusing on the future. "We just have to change tactics and scope way down. Produce smaller, more limited games, get some revenue, get a solid paid workforce, get some heft to the studio and in time, revisit Origins and see what we can do." He also indicates that external investment in the project may be possible, but states that "…it isn't for developing a game, but a piece of software."
Michael Dunham, senior producer and studio founder at Burning Dog, said that they are weighing options with regards to players who bought into the Early Access of the game. Players who purchased the Early Access should read the source article and follow the Steam page and forums for further information.
Source: MassivelyOP
Related:
Bless Online
,
Blizzard Entertainment
,
Bungie
,
Destiny
,
MMORPG
,
News
,
Origins of Malu
,
Overwatch
,
The Division
,
Ubisoft