Top MMO News: April 1, 2016 includes information about how Nintendo's first mobile game, Miitomo, has passed 3 million downloads, the Atlas Reactor open alpha event, details about the upcoming fantasy strategy game Total War: Warhammer, the new Alchemist class for Skyforge, and the Supernova open beta.
Miitomo Passes 3,000,000 Downloads
Nintendo Entertainment has announced via Twitter that its first free-to-play mobile game, Miitomo, has been downloaded by 3,000,000 users worldwide. Miitomo is Nintendo Entertainment's first mobile title, and as the mobile game market continues to explode into a multi-billion dollar industry whose growth shows no indications of slowing, the timing could not be better.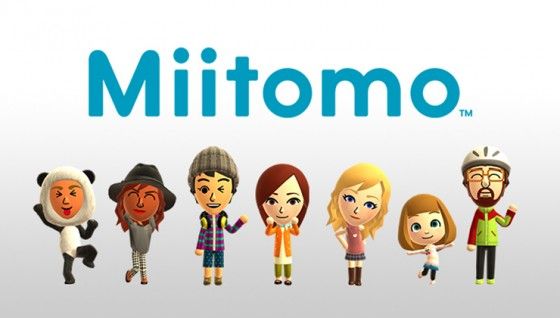 Designed for both iOS and Android devices, Miitomo is described as "A smart-device app that sparks one-of-a-kind conversations between you and your friends." Players create and customize a unique persona in the game known as a Mii, and the Mii then gets to know the player through a series of questions and interactive exercises. The Mii then shares your answers with your friends' Miis, with the intention of spurring deeper and more spontaneous social interactions, as well as simply being fun.
Anyone who would like to know more about Miitomo should visit the official Miitomo website.
Source: Nintendo UK Twitter Post
Trion Worlds' Atlas Reactor Enters Open Alpha
The Open Alpha event for Atlas Reactor, Trion Worlds' turn-based team tactics game, begins today. Players can enjoy the game for free, and get a sneak peek at what the game has to offer as it prepares to enter closed beta on April 14. Players can enjoy all of the fast paced, competitive action, quirky characters, and immersive gameplay for free.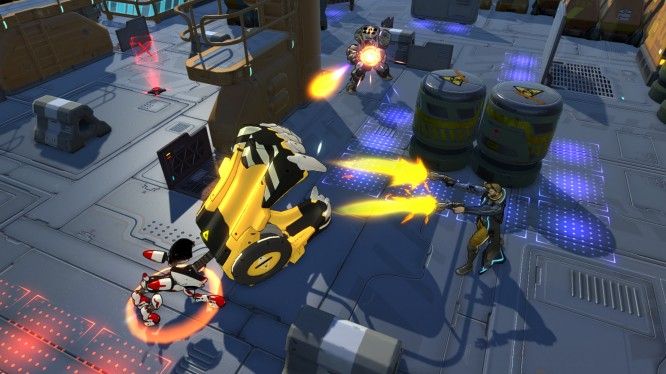 An all new Freelancer, a character named Oz, is now playable as part of the Open Alpha event. Oz is a holo-illusionist who fights with deceit and tricks, and his introduction brings the number of available playable Freelancers to 15. Oz generates holographic images which mirror him, helping to confuse and confound enemies. Oz and his holograms can trade locations with one another and triangulate attacks, so a great deal of strategic planning and spatial awareness will be key to using him to his fullest potential. Atlas Reactor is scheduled for full release later in 2016.
Source: Press Release
Total War: Warhammer Reveals Vampire Counts Campaign Gameplay
Creative Assembly has unveiled more gameplay from Total War: Warhammer. The gameplay that has been revealed focuses on the Vampire Counts and their unique gameplay mechanics, as well as their battlefield units and technology. A new video trailer has been posted to the Total War YouTube channel which showcases some of the new gameplay mechanics, including the Raise Dead recruitment mechanic and how it improves as the number of available corpses. The video also introduces Master Necromancer Heinrich Kemmler, and demonstrates some of the most powerful abilities available to the Vampire Counts.
Total War: Warhammer is a fantasy strategy game, which combines the legendary and addictive Total War gameplay mechanics like conquest, empire building, and real time battles, with the fantastic world and immersive storylines found in the Warhammer universe. Total War: Warhammer goes live on May 24, 2016. Interested players may pre-order the game on Steam.
Source: Press Release
Skyforge Introduces The Alchemist Class
My.com, publisher of the popular MMO Skyforge, has announced the introduction of the Alchemist class, which brings the number of unlockable classes in the game to thirteen. The alchemist is an advanced class which provides a supporting role to a party by enhancing the party's damage output. Equipped with a portable laboratory, these mad scientists can attack with acid and fire, inflicting significant damage to their enemies. A new trailer highlighting the gameplay and features of the new Alchemist class has been uploaded to the official Skyforge YouTube channel, and those who are interested can watch the trailer below.
Skyforge allows players to switch classes at anytime, and thus a big part of the fun of the game is simply exploring every classes' unique abilities and powers. A free to play MMORPG set in a universe where mortals and immortals alike have joined forces to fight against mythic creatures from space, and where the players begin play as immortals who are newly reborn into the world, and must fight to reclaim their status as gods.
Source: Press Release
Sci-Fi MOBA Supernova Introduces New Commanders
Bandai Namco Entertainment America and Primal Games Studio have announced that their MOBA / RTS hybrid Supernova has entered open beta worldwide. Players may now enter the game to begin forming and commanding their armies, and wage war to become the ultimate power in the galaxy. The open beta comes after several rounds of closed beta testing, and the data and player feedback from the closed beta sessions has been instrumental in development.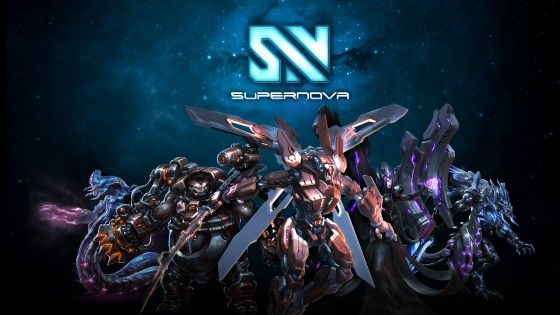 To celebrate the open beta, two new commanders have joined the ranks. Players will be able to use Zan-Kir and J.P., and will also be able to enjoy new skins and many new gameplay features. Supernova is also introducing a new feature knows an Environments, which allows players to choose the backdrop scenery for their match before the battle begins. With a focus on complete control over all minions and processes during a match, Supernova promises a fun and refreshing MOBA experience.
Anyone interested in knowing more about Supernova and the open beta should visit the official Supernova website.
Source. Official Supernova Open Beta Announcement Post
League of Angels II Enters Open Beta
GTArcade has announced that their newest MMORPG, League of Angels II, will enter open beta testing on March 31, 2016. League of Angels II has met with some anticipation since its announcement earlier this year; in development for 2 years, League of Angels II uses an advanced 3D graphics engine, beautiful animation and effects, and deep, rich storytelling to deliver an immersive and engaging game experience in a rich and vibrant fantasy world.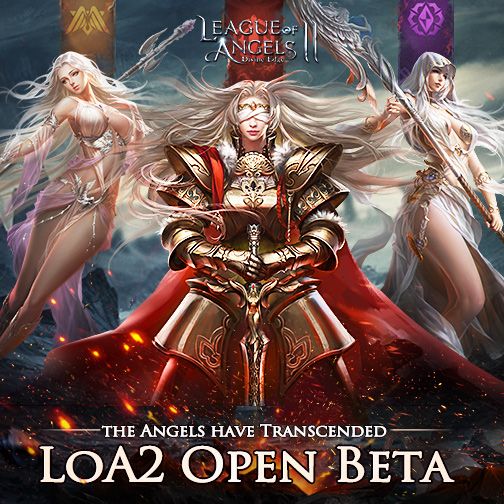 League of Angels II is the sequel to the successful MMORPG League of Angels, and like its predecessor follows a free to play model. Players will embark on an epic quest to save Sapphire and their world, fighting against the forces of evil and darkness. A small, closed beta was opened to 5000 players on March 24th, and their responses to the game have been quite positive. Now that the game has entered open beta, no codes are required to play, and there will be no more game or account wipes from this point forward; any progress a character or player makes will carry over into the live version of the game when it is released.
Players who wish to learn more about the game and the open beta should visit the official League of Angels II website.
Source: Press Release
Related:
Atlas Reactor
,
MMORPG
,
News
,
Nintendo
,
Skyforge
,
Supernova
,
Total War
,
Warhammer