Top MMO News: April 13, 2016 includes updates on the Overwatch Beta Test Weekend, The Division Patch 1.1 character-deleting bug for Xbox One users, World of Warcraft Legion blue posts concerning the return of the mission table in Class Order Halls, TERA's upcoming Secrets & Shadows content update, Hearthstone's new Deathwing card, and Korean anime action MMORPG Soul Worker Online getting a Western release through Gameforge.
Overwatch Beta Test Weekend April 15-16
Blizzard is deploying its second and final stress test for Overwatch servers in an invitation-only Beta Test Weekend! For 36 hours during April 15-16 (Friday to Saturday), the Overwatch beta will be open to a significantly larger number of players in the Americas, Europe and Asia gameplay regions.
Accounts will start getting flagged for the Beta Test Weekend on Thursday, April 14, afternoon (Pacific Time), so that players can get ready by downloading and installing the client. The event will begin on Friday, April 15 at 9:00 a.m. PDT and end on Saturday, April 16 at 9:00 p.m. PDT.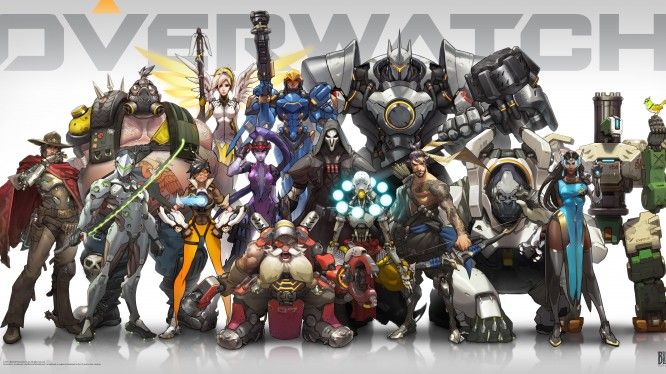 How will you know if you are selected? There will be an Install button in the Overwatch tab of your Battle.net desktop app as well as an Overwatch Beta license in YOUR GAME ACCOUNTS section of Battle.net Account Management. Blizzard reminds us, again, that Overwatch beta keys do not exist, and access is provided only through account flagging.
During the Beta Test Weekend, all players (including those currently in the Closed Beta) will have access to the full roster of 21 heroes and a limited selection of maps: Hanamura, Route 66, and Nepal. Certain features will also be unavailable during this Beta Test Weekend, including Weekly Brawl! and Competitive Play.
If you haven't been selected for the Beta Test Weekend nor for the closed beta participation, your next best chance to try Overwatch is during the all-access Open Beta period, May 5-9.
Source: Overwatch official news
The Division Patch 1.1 Xbox One Bug
Following the implementation of the newest update to The Division, Patch 1.1 Incursion, Xbox One players are reporting character-deleting bugs. A Reddit thread is already swarming with hundreds of comments from players whose characters are missing. The response came through Ubisoft engineer Jan Harasym (known on Reddit as Dijit), who stated that they were looking into each character individually and that they would update with information as soon as possible.
Ubisoft has posted an update on its forums stating that they are investigating the issue but that the upcoming hotfix will not be addressing it.
Source: IGN
World of Warcraft Developers on Class Order Halls Missions
Following the complaints sparked by the general gameplay of Warlords of Draenor garrison missions, the development team tried to describe the situation in Legion and address player concerns that follower missions available through the Class Order Halls would be just a repeat.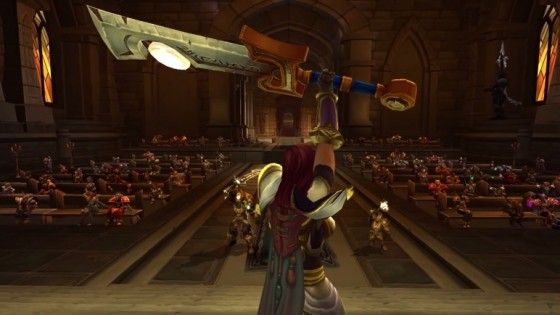 Probably the most telling piece of information from the blue post is that, "while garrison followers and missions were a substantial portion of the content in Warlords, Order Hall missions are probably more like 3% of Legion." Although the mission table is returning, it will be only a part of the Order Halls campaigns, with content and stories specific to each class. Players will start on these epic quest chains during their leveling experience, and their story is supposed to unfold over time, according to the post,
Another important bit of information is that the so-called Order Resources, which are necessary for perks and rewards related to the Order Hall tech tree, will not be gated behind these missions, and the currency will be obtainable via the Order Campaign quest arc, treasures and max-level world quests.
Let's hope that Legion will indeed correct the points where Warlords of Draenor went wrong and make for a more enjoyable experience, even if in the end it's still all about obtaining currency and upgrading your character and Order Hall.
Source: MMO-Champion
Secrets & Shadows Update Coming to TERA
En Masse Entertainment has announced the upcoming launch of the Secrets & Shadows update for the popular, free to play MMORPG TERA. Secrets & Shadows is scheduled for release in May, and it brings several new features and a plethora of new content, as well as a brand new class, the ninja.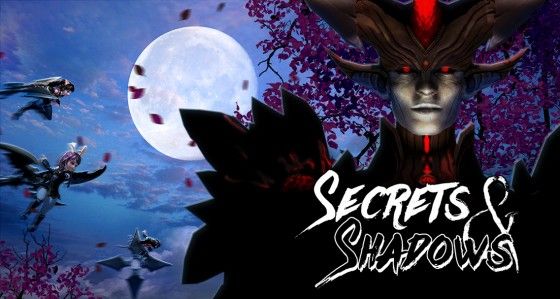 The Ninja class is a stealthy, hit and run style of short range combatant. The ninja's quick reflexes and reaction time enables players to dodge and evade enemy blows while simultaneously launching crippling attacks. The ninja class guide is scheduled to arrive on May 10 through the TERA official website.
The update also brings with it three new max-level dungeons full of challenging content and valuable rewards, as well as new story developments. Lastly, the update introduces flying mounts to TERA, enabling players to travel around the world as never before! Players who wish to know more should visit the official Secrets and Shadows website.
Source: press release
Hearthstone unveils new Deathwing card
The latest Hearthstone expansion, Whispers of the Old Gods, introduces another Deathwing card for your decks!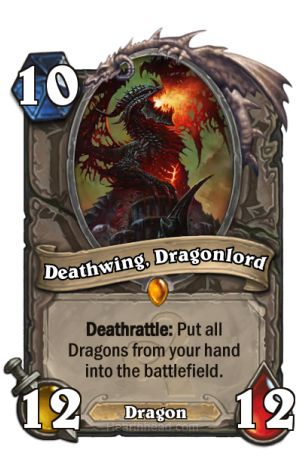 According to Ben Brode, this Deathwing is the "End Times Deathwing from atop Wyrmrest" and not the uncorrupted Deathwing. Considering the confusion created due to the arrival of a second Deathwing card, Hearthstone's Lead Designer did mention subsequently that this fact could have probably been made more clear through better execution. You can watch the Deathwing, Dragonlord card reveal by Brian Kibler below:
Source: Hearthhead
Anime Action MMORPG Soul Worker Confirms Western Release
Lion Games' anime action MMORPG Soul Worker is getting a Western release for North America through German studio Gameforge. Soul Worker was just released in Japan on April 7, after undergoing a lot of work and revamps since its first reveal in 2011.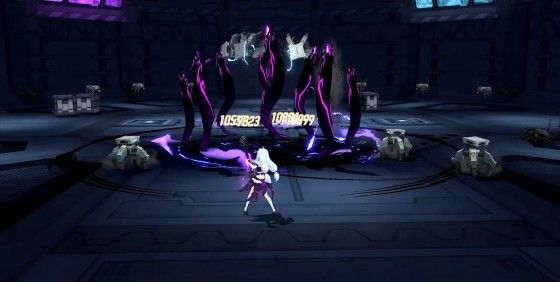 Currently, Soul Worker is published in China by Shanda Games, Japan by NHN Hangame, Taiwan by Gameflier and Korea by Sega Korea. Gameforge joins the team with "North America" appearing right next to it on Lion Games' website. Another very interesting piece of information is that the Soulworker.us domain has been registered by Gameforge since January 2016.
Source: Freemmostation
Related:
Blizzard Entertainment
,
Hearthstone
,
Legion
,
MMORPG
,
News
,
Overwatch
,
TERA
,
The Division
,
World of Warcraft