Top MMO news: April 14, 2016 sees Rust's lead developer speak out about the outrage surrounding character gender/race randomization, Rift celebrates five years with Update 3.6, FFXIV announces The Feast arena, and Blizzard Entertainment suffers from a DDoS attack in North America and Europe.
Rust Lead Developer Garry Newman Speaks About Character Randomization and Gameplay Objectives
Following the player outrage on the decision to randomize gender and skin color assigned to characters, Rust lead developer Garry Newman wrote an opinion piece published on The Guardian's website in which he responded to some of the comments and accusations that have been brought to the team since last week.
To summarize his points, the game has nothing to do with identity, only survival, and the randomization tool is the most efficient in bringing diversity to the game, as opposed to implementing a time and resource consuming character creation process. According to Newman, female players seemed more "pragmatic" or "forgiving" as they have been an under-represented category in video games for a long time.
Finally, although Newman cites arguments against this system from transgender players, some writers are pointing out another side of it, which is making players experience and acknowledge the discomfort of having to live with with an assigned identity that is blatantly different from what they feel they really are.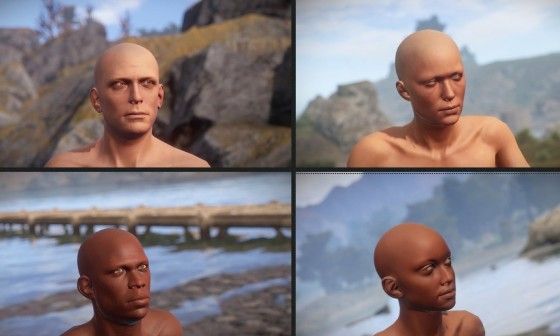 This is not the first time the Rust development team has spoken up since last week to confirm that whatever gender and race are assigned to a player's account are unchangeable or that this is not some sort of political or social statement. But it is probably the most direct and comprehensive statement given so far since Craig Pearson's shorter devblog mention of the topic. It is likely we haven't seen the end of it considering how strong the reactions to Rust's randomization tool were.
In spite of some players' outrage over their characters, it seems that Rust is doing quite well. The game is still in Early Access but numbers show that it is a very popular project. According to Garry Newman, Rust has sold more than 3.5 million copies since it was first released in 2013, and it counts around half a million players every week.
Source: The Guardian
RIFT Celebrates 5 Year Anniversary With Update 3.6
Trion World's fantasy MMORPG RIFT has just passed its fifth anniversary, and it is continuing the festivities with the release of Update 3.6: Celebration of the Ascended. Celebration of the Ascended brings new class building options, a daily rewards calendar, five new playable Souls for the game's Callings, and many quality of life and performance improvements, including true Multi-core support. Rift now will utilize every core in your CPU to provide faster performance and a better frame rate.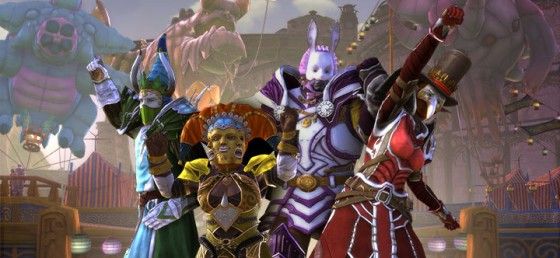 Five new souls – Maelstrom, Shadeborn, Runeshaper, Frostkeeper, and Warchanter – have been released, which broadens the options available to players. In addition, existing souls have received improvements to make them more competitive with other souls, increasing their DPS and overall utility. Changes have been made to Raids to make them easier for newer players to get into, and new Daily Rewards have been added, which all players will receive simply for logging in. Numerous other changes are also part of Celebration of the Ascended; players can read the official Rift forums for more information on Update 3.6 as it is made available.
Source: official website
Final Fantasy XIV Announces Season 1 of The Feast
As part of Season 1 of The Feast expansion, Final Fantasy XIV has announced a brand new PvP arena known as The Feast, which adds a new twist to PvP; in this arena, you devour your opponents and take their hides for trophies.  Players can enter the arena in teams of either 4 or 8, and can climb through the PvP ranking system by competing and placing well in matches.
To augment the introduction of the new PvP arena, a new Seasons system will reward top players with special rewards at the end of every season.  Every character begins each battle with a number of medals in their possession, and every time the character is defeated they will drop half of their medals, which enemy players may then pick up. At the end of the match, the team that holds the most medals wins. The Feast will automatically unlock for players who have completed the Wolves' Den.
Players who wish to know more about The Feast arena can read the complete notes regarding it on the official Final Fantasy XIV website.
Source: Press Release
Star Wars: Battlefront announces New Expansion and Content
We have some great news for Star Wars: Battlefront players. A new expansion was just announced for this summer along with other additions and improvements such as new in-game events, new Hutt contracts, offline content and other special activities. The second expansion, Star Wars Battlefront Bespin will be introducing players to Could City, complete with four new maps for the most popular modes. There will also be a new game mode, according to the post, as well as more blasters, Star Cards, and the addition of Lando Calrissian and Dengar the bounty hunter.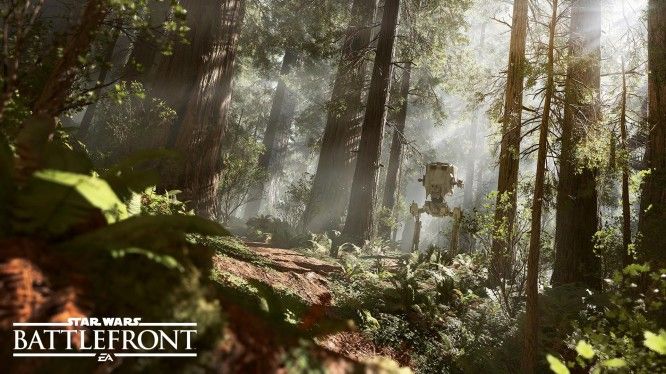 The post also confirms that there will be eight total heroes included in the Star Wars Battlefront Season Pass. This includes Greedo and Nien Nunb released with the Outer Rim pack), which leaves two more each in both the Death Star expansion and the yet-to-be-revealed fourth expansion pack. More details on the new heroes and expansion will be released as summer approaches, so stay tuned!
Source: official website
Blizzard Suffers DDoS Attack
Earlier today, Blizzard games accessed via Battle.net were unavailable in both the US and the EU due to a DDoS attack on a Blizzard datacenter. Blizzard's services are up and running now, but even during the attack itself the services were not unavailable for an extended time.
It seems that behind this disruption was Lizard Squad, a hacker group that also brought down PlayStation Network and Xbox Live during Christmas 2014. Lizard Squad is claiming the attack for now, as their tweets indicated to "get ready," then listing the Blizzard games that were offline, as well as boasting access into Blizzard employee emails. The tweets indicated that there was "more to come."
Reasons are still unknown, although a few tweets have thanked Lizard Squad for avenging Nostalrius and other commentators also assume it was a response to Blizzard's unpopular shutdown of the private vanilla server, although a wave of bans have been going around Diablo 3 as well.
Source: Eurogamer
Related:
Blizzard Entertainment
,
Final Fantasy XIV: A Realm Reborn
,
MMORPG
,
News
,
Rust
,
Star Wars Battlefront