Top MMO News: April 15, 2016 includes a statement regarding Rift's business model shift, an upcoming World of Warcraft novel, the Studio Wildcard lawsuit, and updates for Elite: Dangerous and Star Wars: The Old Republic.
RIFT Promises Transparency, Better Communication
A few months ago, popular MMORPG RIFT made some very sudden and significant changes to their business model.
First, they removed the ability to unlock certain categories of gear without the use of the game's cash shop. They have also improved the patron program, the game's optional subscription service, while simultaneously making the free-to-pay version of the game worse.
These changes were understandably unpopular, and they generated no shortage of outcry in the RIFT community.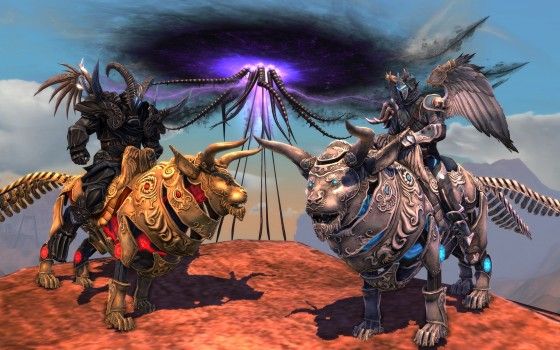 Game director Chris Junior spoke in a statement to MassivelyOP about the changes: "We absolutely agree that some planned changes came on too suddenly, and we should have taken greater care to have the real conversation with our players first."
He went on to speak about how Trion will strive for better clarity and communication in the future: "I've directed both the RIFT team and its community teams to go above and beyond in a new level of openness given our commitment to improved two-way communications with the RIFT community, ideally well in advance of changes."
He further explained that he feels that the need to run a profitable game can be balanced with what is best for the community: "We know that our dedicated players understand that games need to be financially supported, and it's on us to work with them to figure out ways that are not only acceptable but highly palatable."
Source: MassivelyOP
Star Wars: The Old Republic Announces Chapter 13: Plunder and Profit
Bioware just announced the next Chapter coming to SWTOR on May 5, Profit and Plunder. This newest Chapter gives the Outlander an opportunity to turn the tides against the Eternal Empire in a clandestine heist to plunder Arcann's secret treasury. Players will be able to partner with the galaxy's most infamous thieves, the Bounty Hunter Gault Rennow and the Twi'lek pirate Vette, to embark on a risky covert mission.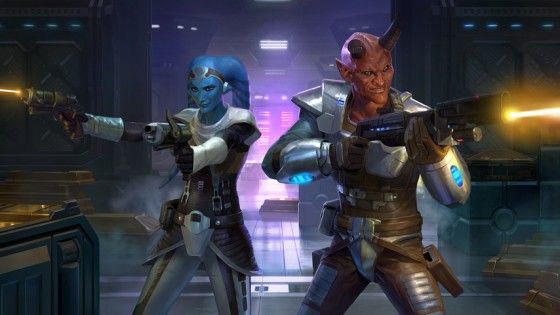 The new Chapter also introduces a new multi-level Eternal Championship challenge that requires increasingly more courage and skill as you progress. In the new Eternal Championship challenge, players brave enough to enter will face the most notorious and skilled warriors Zakuul has to offer with the chance to earn exciting rewards. Those who conquer all ten bosses gain the ultimate opportunity to convince the Wookiee gladiator and fan-favorite Companion, Bowdaar, to join their Alliance.
You can watch here the teaser trailer for the new SWTOR Chapter, Plunder and Profit:
Source: SWTOR
The Warcraft movie gets prequel graphic novel
The Warcraft movie will be accompanied by a graphic novel published by Legendary and it will be a prequel to the events depicted in the movie. The graphic novel entitled Warcraft: Bonds of Brotherhood is written by Paul Cornell and based on a story by Chris Metzen. It is already available for pre-order and will be released on June 7.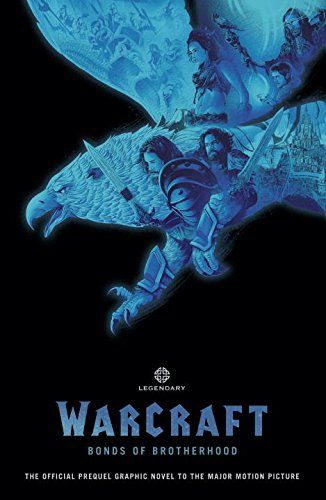 The graphic novel will be focused on the friendship forged between Llane Wrynn, Anduin Lothar and Medivh. You can read below the title's description:
Discover how three of Azeroth's greatest champions forged their first alliance, in the official graphic prequel to the Warcaft movie from Legendary, Universal Pictures and Blizzard Entertainment.
In a fantasy action epic set decades before the film, the young and headstrong Llane, Lothar, and Medivh embark on a mission of vengeance that will forge them into heroes… the kind of heroes Azeroth will need in its darkest hour.
Source: IGN
Elite Dangerous 1.6 and The Engineers Beta release date
Elite Dangerous 1.6 is set to release in three weeks' time and will be available to all players regardless of owning the Horizons expansion. It delivers significant changes to the core gameplay experience, headlined by a completely revamped mission system and a vast number of additions and changes.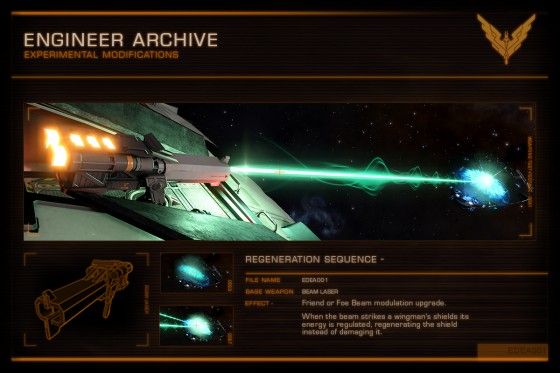 The Engineers (Elite Dangerous 2.1) is the second major release in the Elite Dangerous: Horizons season of expansions and will be available for beta access in the week ending May 8.
The Engineers update adds to existing content and gameplay the Engineers themselves, as well as many gameplay features such as loot and crafting. Through the engineers, players will be able to improve and upgrade the stats on every module of your ship, and add rare, experimental effects to weapons for special outcomes.
Elite Dangerous 1.6 and The Engineers will go into closed Beta and see a release at the same time. Meanwhile, there will be weekly updates in the official newsletter from the developers.
Source: Elite Dangerous
Studio Wildcard reaches settlement with Trendy
It seems that Trendy Entertainment and Ark developer Studio Wildcard have agreed on a settlement. Although the exact amount wasn't revealed, Wildcard co-founder Susan Stieglitz Tweeted that Trendy was initially asking for $600 million. On Thursday morning, a statement was released from Gainesville, Florida, that read: ""A mediation conference was conducted on the 13th day of April 2016. The conference resulted in a final written settlement agreement."
The lawsuit was based on Susan Stieglitz's husband, Jeremy Stieglitz, breaking his non-compete contract with Trendy, where he was a creative director before leaving in 2014. Trendy is known for the popular Dungeon Defenders series.
Source: Kotaku
Related:
Elite Dangerous: Horizons
,
MMORPG
,
News
,
Rift
,
Star Wars The Old Republic
,
Studio Wildcard
,
Warcraft Movie
,
World of Warcraft