Top MMO news: April 20, 2016 highlights BlizzCon 2016 ticket sales, Tree of Savior banning bots, DM Brandon resigning from Hi-Rez, MechWarrior Online Faction Play Phase 3, and The Skies adding a new PvP safe zone.
BlizzCon 2016 Tickets On Sale
Are you ready for one of the most intense clicking wars of the year? The first batch of tickets for the BlizzCon 2016 event is going on sale today, April 20, at 7pm PT! The tickets cost $199 each and will be sold via the online event ticketing service Universe. The second batch of tickets will go on sale on Saturday, April 23, at 10am PT.

Blizzard also announced a special pre-BlizzCon Benefit Dinner the evening of Thursday, November 3 in support of Children's Hospital of Orange County. This event will give a limited amount of guests willing to pay $750 the chance to meet developers, artists, community team representatives, executives and other members of Blizzard Entertainment. These tickets will go on same on Wednesday, April 27, at 7pm PT and more information can be found on a separate ticket sale page.
The Blizzcon Ticket webpage can be found here.
Tree of Savior Cheaters Banned
IMC Games announced today a massive ban and block action of more than 3000 accounts using botting or exploits in Tree of Savior. The developers also temporarily took down the exclusive access packs that were on sale for $10, pending resolution of the bot issue.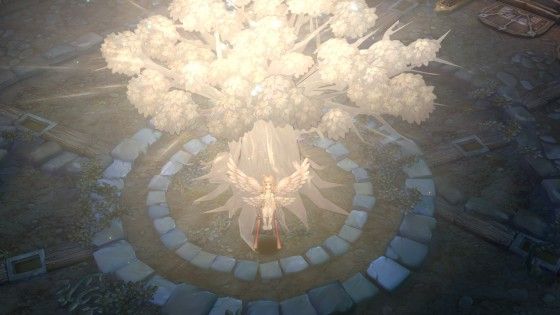 The developers further explained how the in-game bot report function works, as there is a balance between reports counts and honest play records in order to avoid wrongful bans. IMC Games implemented a server-side classifier based on Machine-Learning technique that will examine various criteria to determine if an account is cheating or not. Furthermore, the algorithms will also affect the player issuing a report, because if the account reported is declared clean, it will decrease the reporter's Report Influence Index.
SMITE Streamer DM Brandon Leaves Hi-Rez after Live Suicide Rant
Brandon Nance, better known to his stream as DM Brandon, announced his decision to resign from Hi-Rez after a live outburst provoked by a comment from one of his viewers. It all started with someone donating $5 on the stream and saying that Brandon's stream helped him recover from an attempted suicide. Brandon's response was quite harsh, as you can see in the video below:
He did not apologize, although he admitted to overreacting to the situation and using the wrong language for his ideas at a later point. Regardless, the community is understandably still upset, as his statements did not help the cause of lifting the stigma from mental illness or speaking out about it, even though he referred to seeking help during the rant.
A longer tweet from Brandon later highlighted the difficulties of dealing with his current personal and professional pressure points, and it explained his decision to resign from Hi-Rez in order to avoid directing hate towards the developer on account of his own personal opinions. He then explained his need to return to a healthier lifestyle and to focusing on what he really enjoys, streaming and charity work.
Hi-Rez issued a statement on the matter to assure the community of their support and their concern for how the topic of mental illness is perceived, with the hope that this incident would help advance the way these topics are discussed.
Source: Eurogamer
Hearthstone Whispers of the Old Gods Release Date Confirmed
Blizzard recently confirmed the official release date of Hearthstone's third and newest expansion. Whispers of the Old Gods arrives in the Americas on April 26 and in Europe and Asia on April 27. The news added a reminder that the pre-purchase offer consisting of a $50 50-pack offer will only be available until the expansion goes live. You can watch the Whispers of the Old Gods cinematic trailer below: 
MechWarrior Online Update Introduces Faction Play
A large update has just been applied to MechWarrior Online, bringing exciting features. The patch introduces the third installment of Faction Play, which kicks off a new season of Clan Invasion. Highlights of the Faction Play include the 4v4 Scouting Game Mode, War Planning, Planetary Reinforcements and Advantages, a brand new Career system, Leaderboards, and new ways for Units to generate Coffer Income.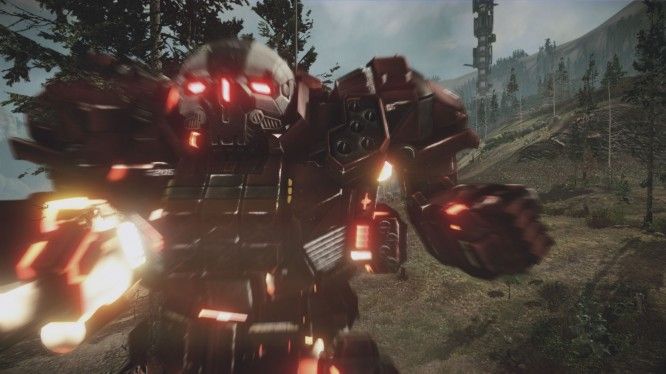 The patch also fixes and improves various issues such as Domination Game Mode implementation for certain maps, weapon tweaks, and improvements for the VoIP implementation. To get a better idea of what to expect, you can watch a sneak peek of the Phase 3 below:
Source: Patch notes
ASTA Major Content Update Released
The ASTA open beta has received its first major content update, adding a bunch of new features to the game. These include a new PvP team arena map called "Ora Fortress Underground Arena," and a new difficulty for 10-man raid dungeons that resets daily or can be reset with Soul Stones.

Aside from other balancing and issue fixing, the update also adds intra-faction battlegrounds, a few missing Achievements and Titles, and new Artefact or Unique grade items from the Eight Trigrams Army Arena and Water God's Oracle.
Source: official notes
The Skies Adds Kill-Free Zone for New Players
Yesterday's patch for survival MMO The Skies added a PvE safe zone around the main starting area, Kimary, covering about 25% of the location. It seems that EFORB took their players' complaints seriously as the most critiqued element after the game's launch was the permanent PvP state that allowed other players to gank newcomers over and over again, as soon as they spawned into the starting area.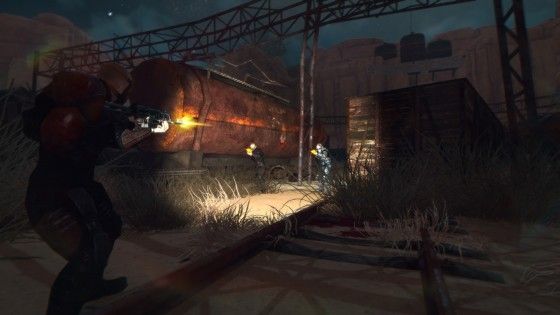 According to the developers, new players are not protected against PvE dangers such as raiders or dogs even within the city, however, PvP is no longer a concern for a part of the starting area. The patch also added a number of bug fixes, repair functionality for some NPCs, and loot balance improvements.
Source: Patch notes
The Black Death Early Access Begins
Green Man Gaming's medieval survival MMO The Black Death has officially launched in Steam Early Access today. Players can now fight to survive during one of the deadliest pandemics that ever struck Europe. Players can hunt, harvest or steal supplies, and buy equipment or even houses in order to make their living. The main activities will revolve around combat, crafting, farming or trading while avoiding infection with the plague. The game promises a rich experience in which players will shape their own path to wealth, strength, and ultimately survival.
Related:
ASTA
,
Blizzard Entertainment
,
BlizzCon 2016
,
Hearthstone
,
Hi-rez Studios
,
MechWarrior Online
,
MMORPG
,
News
,
SMITE
,
The Black Death
,
The Skies
,
Tree of Savior