Today's Top MMO News: April 25, 2016 looks at the first ever international ARK: Survival of the Fittest tournament, Paragon is coming to PS4, Chronicle: Runescape Legends looks ahead to future plans, and Metro Conflict closing today to be republished under a new publisher.
First Ever ARK: Survival of the Fittest Tournament Announced
Studio Wildcard, the development studio behind the hit dinosaur-themed survival game ARK: Survival Evolved, have announced the first ever international ARK: Survival of the Fittest competition. ARK: Survival of the Fittest has been designed from the outset as an eSports friendly game, which pits teams of players against one another in a survival arena which continually grows smaller, forcing players into closer and closer contact, until only one team remains alive.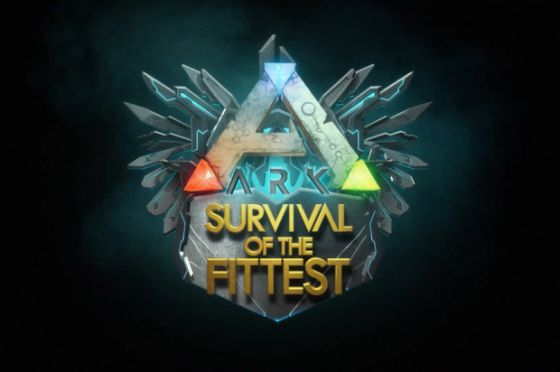 The final round of the tournament will be part of the Summer Cup tournament being held in Beijing during ChinaJoy 2016. Team leaders can sign up at the official Survival of the Fittest Summer Cup website between May 1, 2016 and May 10, 2016. Players will then take part in 6v6 tournaments in May and June, with 7 teams being chosen from each event to compete in a 14 team semifinal match on July 1, 2016. The top five teams from the semifinals match will head to the finals, where they will compete against the top Chinese teams for more than $40,000 in prizes.
Source: Press Release
Chronicle: Runescape Legends Look Back On Month One & Reveal Epic Plans For the Future
One month into Chronicle: Runescape Legends' Open Beta and Jagex are releasing some information on how things have progressed, as well as what's ahead.
First off, a look back. Since launching, Chronicle has gained more cards – including a few from Old School Runescape, balanced existing cards, improved the new player experience, and increased victory rewards, all thanks to continued player feedback. Of which, they report, has been incredibly positive and they're really happy about that fact.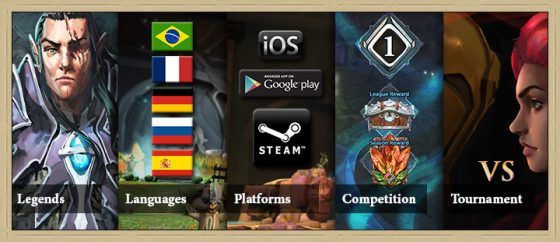 Coming up, Chronicle will be launching on Steam. While there is no date for this particular launch just now, this will be the big one for many PC players. Ya'll love your Steam games! What's more, though, we will be seeing Chronicle on mobile devices (iOS and Android) before the end of 2016, which is incredibly exciting and has worked fantastically for the likes of Hearthstone. The game will also be localized into 5 new languages, receive improvements to ranked mode to make it even more rewarding, a daily reward system is in the works, more Legends are on the way, more cards (of course, did we expect anything different?), as well as seasonal events and Chronicle's first ever tournament! We will keep you posted when more details become available but there's a lot to get our heads around in the meantime.
Source: Chronicle: Runescape Legends
OGPlanet Closes the Doors On Metro Conflict Today
First announced earlier this month, OGPlanet is terminating its service with Metro Conflict today, less than a year after entering Open Beta.
From the official closure announcement: "We were excited to have the opportunity to be the first to bring a fully launched version of Metro Conflict to North American and European players. But for the time being, OGP has decided to discontinue service, although Red Duck intends to bring Metro Conflict (along with all of your accounts) back to Steam in the near future with the help of another publisher."
An MMOFPS that we sadly never heard very much about, it seems that Metro Conflict's developer, Red Duck, plans to publish Metro Conflict in North America and Europe through a different publisher and will return the game to Steam at a later time. Whether Red Duck were unhappy with the game's popularity under OGPlanet, or this was a decision on OGPlanet's part, we don't know, and we would not wish to speculate, either. We look forward to seeing who takes over as publisher!
Source: Metro Conflict
Paragon Is Getting a Playstation 4 Retail Release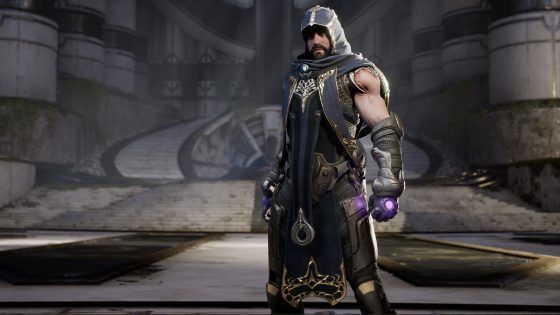 Tired of PC gamers getting all the fun? You may be happy to hear that Epic Games will be launching a retail version of its stunningly gorgeous arena shooter/MOBA Paragon. For the Playstation 4. Sorry Xbox One and WiiU gamers, this one is Sony backed.
While Paragon will be free to play once Early Access ends, players will be able to purchase a $60 pack delivering "more than $160 in value" when it launches on PS4 on June 7th. The Essentials Edition offers 6,000 Paragon coins (that is $60 of in-game currency), Beta access, 5 Hero Master Challenges that unlock challenger skins and XP boosts when completed, 5 skins, and 5 reputation boosts, with a bonus 1,000 Paragon coins for pre-orders. Will you be picking this one up?
Source: Playstation
Related:
ARK: Survival of the Fittest
,
CCG
,
Chronicle: RuneScape Legends
,
Metro Conflict
,
MOBA
,
News
,
Paragon
,
Playstation 4
,
Shooter
,
Tournament