Top MMO News: April 29, 2016 includes information about World of Warships' update 0.5.5, an introduction to the new Worlds Adrift Island Creator Tool, Supernova Double XP, and Uncharted Waters Online: Episode Atlantis.
World of Warships Update 0.5.5 Goes Live, Wargaming offers Free Premium Time
Wargaming has announced that due to the size (roughly 3.5 gb) and download time of their recently launched update 0.5.5 for World of Warships that they will compensate players. Every active player within the past 2 months, and anyone who logs in between now and May 10, 2016, will receive three days of premium game time. Update 0.5.5 repackages and optimizes the game client's file storage system and structure, which should lead to reduced load times and better performance: "This has the potential to make installations finish 2-3 times quicker and can improve battle loading times by 10% to 50%." In addition to the repackaging of the file system, update 0.5.5 brings myriad in-game changes to World of Warships.
The patch notes for the update reveal that two new maps have also been added: Mountain Range, which is set in the South China Sea, and Trident, which represents an archipelago of small island in the Indian Ocean. Additionally, weather effects will now be cosmetically available on all maps, and they will actually impact gameplay in the North map where fierce cyclones can reduce visibility and make flight operations much more difficult for carriers. Numerous ship changes, both mechanically and economically, have been implemented as well.
Players who are interested in the complete list of changes should read the official patch notes; the changes are many and Wargaming's patch notes are quite complex.
Source: World of Warships Official Website News Post
Worlds Adrift Island Creator Tool Launches on Steam
Bossa Studios has announced that a free Worlds Adrift Island Creator tool has been released on Steam. The Island Creator is a world-first feature in an MMO; a free utility that actually allows players to help design the universe of the game. Worlds Adrift is an unscripted sandbox style game that features real time physics, and the world of Worlds Adrift constantly changes as a result of player actions.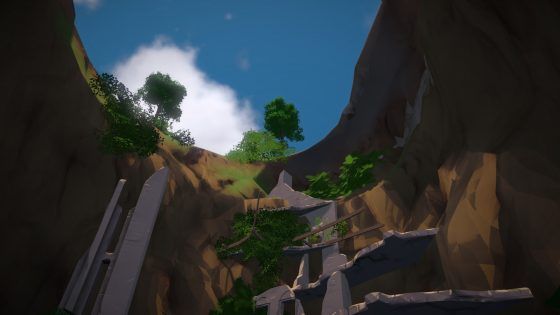 The tool may be downloaded for free on Steam. Once players have designed an island they may switch to play mode and explore it in a first-person perspective. This allows them to experience their creation exactly like an ordinary player in the game would. Players can also browse the Steam Workshop, discovering and exploring other islands created by members of the community; players can even rate islands of other players.
Some of these player created islands will be selected to appear in the final version of the game, and players are encouraged to let their imaginations run a bit wild. Additionally, Bossa Studios has released a new trailer on their YouTube channel that showcases the Island Creator Tool.
Players who would like to learn more about Worlds Adrift should visit the game's official website. Players who would like to learn more about the Worlds Adrift Island Creator tool should visit the tool's official Steam page.
Source: Press Release.
Supernova Celebrates New Commander With Double XP
The newest Commander in Supernova is now available! Dagur is a melee brawler that focuses on summoning pets to control the flow of battle. His main companion is Cuddles, which he can control through his W and E abilities.  Dagur can also summon Gravehounds that mark enemies for bonus damage or leap into battle himself.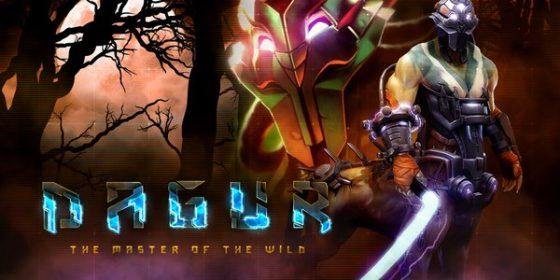 Starting on Friday, the Double XP weekend will grant 100% additional experience through matches. This event coincides with the Level Up and Win promotion and ends on May 1. Players who reach certain levels by May 15, 2016, will receive rewards in the form of XP Boosters and special themes.
Supernova is a sci-fi MOBA that allows for a unique control of units on the battlefield.
Source: Bandai Namco
Uncharted Waters: Episode Atlantis Available on May 12
The next major expansion for Uncharted Waters Online will be three-chapters long and the first chapter will be released on May 12, 2016. Episode Atlantis will include a number of new features and the Endless Dungeon mode. Players will be able to explore the labyrinth on the island Crete and fight increasingly difficult monsters while securing valuable treasure. If that wasn't enough, there's even a chance to encounter the legendary Minotaur.
Additional features:
Land Region Investigation: Using the Triangulation method to survey land areas and complete their maps.
Atlantis Treasure Hunt: Follow clues to discover ancient advanced technology and the legends about the fall of Atlantis.
Auto Navigation: Set your destination port and let the ship auto sail.
New Astronomical Object Discovery: Discover unknown comets, asteroids, and nebulas and name them after your character.
Three New Ships: Soleil, HMS Endeavour, and Prins Willem.
Uncharted Waters Online is a historical MMORPG that is set in the Age of Sail. Players are encouraged to explore, trade, and engage in naval warfare with hundreds of gorgeous ships.
Source: Press Release
Related:
MMORPG
,
MOBA
,
News
,
Supernova
,
Uncharted Waters Online
,
World of Warships
,
Worlds Adrift