Top MMO News: April 7, 2016 includes an update to Neverwinter's leveling process, the retail version of Rocket League, Steam VR for Dota 2, Battleborn's Open Beta, and the newest content patch for DC Universe Online…
Future Neverwinter Update Addresses Level 60-70 Grind
The Neverwinter development team published a message on the official forum acknowledging that the current state of the level 60-70 content felt grindy and would be the subject of a much-needed update. The changes brought to the level 60-70 experience are due to arrive in a preview soon, according to the post.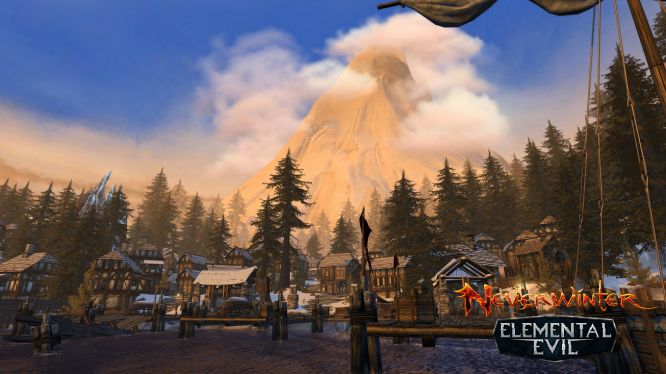 A brief highlight of the changes meant to implement a stronger leveling experience for 60-70 follows:
The Elemental Evil campaign was created to better track progress in the level 60-70 zones and offers players better rewards and new sets of gear in every zone to help them take on the difficulty of the challenges presented to them. As a bonus, the new gear is visually different from the existent leveling gear, making it a good candidate for transmutation. The Elemental Evil campaign is retroactively completed, entirely or in stages, for players who have already tackled this content; campaign progress will be tracked based on the completion of vigilance wrapper quests and seed quests.
Elemental Evil quests are still present but were altered in terms of presentation and story format so as to create a more directed story throughout each zone and will be accompanied by improved cutscenes. Elemental Evil quests will also no longer be repeatable, as the aim is to make the story move forward and allow players to reach level 70 by running the quests available in the Elemental Evil zones only once.
Existing Vigilance quests and vigilance wrapper quests will be automatically dropped from players when the update goes live. This solution was chosen instead of auto-completing the quests so as to avoid pushing unprepared players into harder content without giving them the chance to complete the entire quest chain. Players about to finish the quest chain still have some time to complete it before the patch goes live, and there will be warnings reminding them to do so according to the post.
No further Vigilance quests will be available after the patch goes live. The only repeatable quests will be unlocked upon completion of all 4 zones by a player and will consist of completing Heroic Encounters to earn credit towards a repeatable task in the Elemental Evil campaign.
Heroic encounters will be subject to a master controller rather than individual respawn timers, and there will be no more than 3 Heroic Encounters up at a time, which means that players have better chances of finding and running the encounters.
Source: Arc Games
Steam VR Spectator Mode For Dota 2
Dota 2 enthusiasts might soon be able to spectate matches on an entirely new level, which includes virtual reality. Valve posted a video on its official SteamVR website hinting at "VR features coming to your favorite games." One of these games is Dota 2, whose VR spectator mode also got a very short teaser preview within the video.
The video shows footage of an enhanced spectating mode, with the VR view for Dota 2 gameplay revealing a de-cluttered UI as some elements such as the minimap are moved to a separate segment of the display. The teaser also shows the viewer selecting former Evil Geniuses player Arteezy, reviewing his skills and then comparing the two teams with the help of infographics, indicating that there will be more to the VR spectator mode than simply following matches.
There is no official mention of a release date for the VR spectating feature on behalf of Valve, so it seems that for the time being we have to be content with what the teaser revealed.
Source: Valve
Battleborn Bootcamp Trailer Preps Us For Open Beta
If you still aren't really sure what Battleborn is all about, 2K Games has just the thing for you. This 12-minute trailer showcases everything you need to know about this first-person-shooter-meets-moba-but-not-only, from story to factions and play modes. It's a rather neat way to prepare  players for the upcoming open beta, isn't it?
The Battleborn open beta kicks off on April 8 for PlayStation 4 and April 13 for PC and Xbox One. The open beta will include two story mode episodes, two multiplayer modes, all 25 heroes, and the progression systems. Battleborn will be out on May 3 for PlayStation 4, Xbox One and PC.
Rocket League Collector's Edition Release Date and Content
Psyonix finally revealed the concrete details of the retail release for its hit car-soccer game's physical version that we have all been waiting for ever since it was confirmed in February. Rocket League: Collector's Edition will be coming to PlayStation 4, Xbox One, and PC on June 24 in Europe and July 5 in North America. The retail edition includes the base game as well as the Supersonic Fury, Revenge of the Battle-Cars, and Chaos Run DLCs. Psyonix also announced that four new vehicles would be included in the retail version.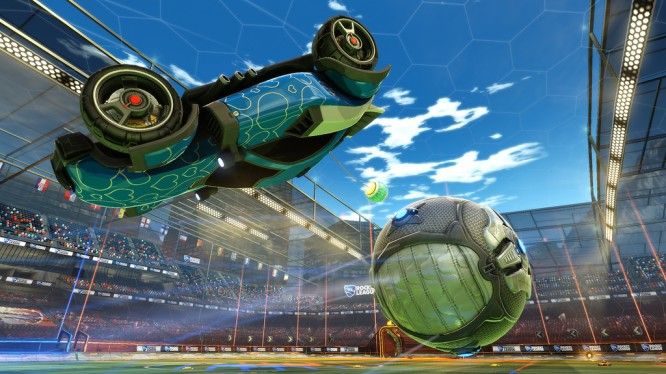 It is not yet known if the new vehicles will be made available at a later date as a DLC for those who do not wish to purchase a retail version, as opinions are quite divided between players who prefer keeping their library purely digital and those who are still fond of physical copies, perhaps as a keepsake for their favorite games. In any case, interest in Rocket League was only increased through the implementation of cross-platform support and the creation of an eSports league dedicated to the game. The release of this physical Collector's Edition can only contribute to the game's already immense popularity by enabling new players to jump straight into the action and enjoy the full range of content, and perhaps even exclusive vehicles.
Source: GameInformer
Warcraft Movie Posters
More digital posters for the Warcraft movie were revealed today, each focusing on individual characters.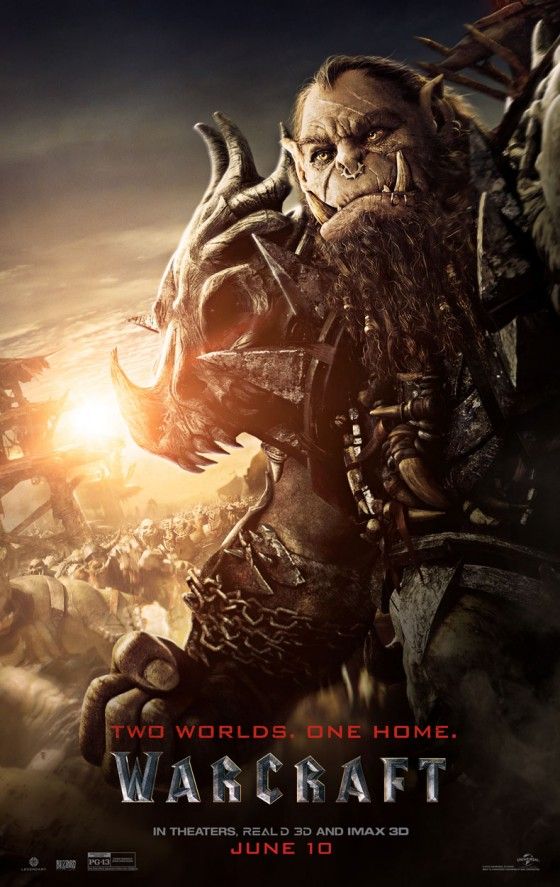 The movie's Tumblr page seems like a promising start for an interesting media collection that we will be keeping an eye on. Our clear favorite and serious candidate for best rendition of how we greet the start of each weekend is Anduin Lothar: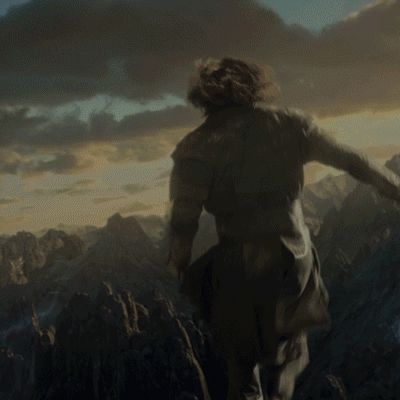 New DC Universe Online Survival Mode and Operations
Episode 23 for DC Universe Online is now available for members or separate purchase in the Marketplace starting on April 13, 2016. This latest update brings two new multiplayer operations and a new survival mode.
The first new operation is The Will of the Darkseid. Team up with another player to repel Darkseid's invasion force on New Genesis. Participating players will gain access to new feats, collections and equipment. In order to participate, both characters must be level 30 and have a combat rating of 150 or higher.
Brainiac's Bottle Ship is the second new operation where players must stop General Zod from attacking Metropolis with the help of Supergirl. This is an 8-player operation and also requires level 30 and combat rating of 150. Finally, players can queue up for Survival: Fortress of Solitude to find out how long they can last against endless waves of Brainiac's mind-controlled minions. Up to eight players can participate and obtain Kryptonian-themed rewards.
Source: Daybreak Game Company
Related:
Battleborn
,
Blizzard Entertainment
,
Dota 2
,
MMORPG
,
Neverwinter
,
News
,
Psyonix
,
Rocket League
,
Steam VR
,
Valve
,
World of Warcraft